Program Manager - Bilingual - Department of Neurology (Stroke Outreach)
💼

McGovern Medical School at UTHealth
📅







2000006U

Requisition #
Speak to a recruiter about this opportunity: Click Here
Position Summary:
Develops, plans and manages all activities of a school/unit program(s) or project(s). Functions in a Leadership capacity in the program.
Department: Neurology
Location: Texas Medical Center- Houston, TX
Position Type: Full Time/ Exempt
Position Key Accountabilities:
Oversees all aspects of the program activities. Sets deadlines, assigns responsibilities, and monitors project progress. Develops, implements, and manages policies and procedures.

May manage/maintain annual budget, negotiate service contracts, report on progress and/or authorize expenditures.

Informs upper management of key activities and makes periodic progress reports.

Works closely with internal departments regarding strategy and collaborative opportunities.

May assist in the preparation of progress reports and grant proposals to both private foundations and governmental agencies.

Interacts with representatives from state, federal, and private agencies regarding proposals and funded projects.

Working in conjunction with Public Affairs, may create and edit various communications materials for the department/program, which may include printed materials, web site content and/or department newsletters.

Communicates with community and professionals to share objectives and outcomes. Prepares/makes oral presentations at professional meetings.

May manage Human Resources activities for direct report in regards to: recruiting and selection, hiring and terminating, training and development, performance evaluations, and salary planning.

Other duties as assigned.

Event planning and coordination. Includes venue selection, event budget, negotiations of contracts, coordinating performers and AV needs. Assist with pre-planning, onsite and appropriate follow-up to events, including satisfaction surveys, tracking results and follow-through with event participants. Serve as a liaison with vendors/ exhibitors on event-related matters, assist with volunteer recruitment and coordination and ensure compliance with UTHealth guidelines.

Works closely with internal departments regarding strategy, collaborative opportunities and compliance and communicates with community partners to share objectives and outcomes to grow outreach efforts. Prepares/makes oral presentations at professional meetings.

Responsible for preparation and submission of community grant proposals, in-kind donation requests and obtaining sponsorships from private foundations, governmental agencies, local businesses and potential donors.

Marketing/ Social Media- act as a community liaison to work with community partners to market events/ programs, creates publicity materials and publicizes events, acts as a liaison on to media partners to grow media relations. Experience with social media including Facebook, Instagram, and twitter to assist with event promotion. Create and edit various communication materials for the program, which may include printed materials, website content, and/or program newsletters

Generally serves as an administrative liaison within and outside assigned areas regarding business and financial issues on purchasing, personnel, facilities and operations.

Monitors open encumbrances, expenditures and provides a report on the budget status as requested. Provides a comparison between actual and budget.

Provides administrative support for assigned faculty including monthly account ledgers, schedule, travel, CV updates, etc.
Certification/Skills:
May require program-specific certifications.

Bilingual in Spanish highly preferred

Experience in community grant writing highly desired.
Minimum Education:
Bachelor's degree or relevant work experience in lieu of education.
Minimum Experience:
Five (5) years of applicable experience.
Physical Requirements:
Exerts up to 20 pounds of force occasionally and/or up to 10 pounds frequently and/or a negligible amount constantly to move objects.
Security Sensitive:
This job class may contain positions that are security sensitive and thereby subject to the provisions of Texas Education Code § 51.215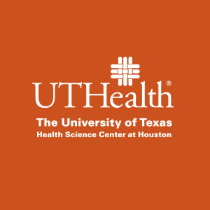 University of Texas Health Science Center at Houston (UTHealth)
Established in 1972 by The University of Texas System Board of Regents, The University of Texas Health Science Center at Houston (UTHealth) is Houston's Health University and Texas' resource for health care education, innovation, scientific discovery and excellence in patient care. The most comprehensive academic health center in the UT System and the U.S. Gulf Coast region, UTHealth is home to schools of biomedical informatics, biomedical sciences, dentistry, nursing and public health and the John P. and Kathrine G. McGovern Medical School. UTHealth includes The University of Texas Harris County Psychiatric Center, as well as the growing clinical practices UT Physicians, UT Dentists and UT Health Services. The university's primary teaching hospitals are Memorial Hermann-Texas Medical Center, Children's Memorial Hermann Hospital and Harris Health Lyndon B. Johnson Hospital.
UTHealth Benefits
UTHealth offers a comprehensive and competitive benefits package. For more information on our benefits programs please refer to the UTHealth Office of Benefits Website.
Equal Employment Opportunity Statement
UTHealth is committed to providing equal opportunity in all employment-related activities without regard to race, color, religion, sex, sexual orientation, national origin, age, disability, genetic information, gender identity or expression, veteran status or any other basis prohibited by law or university policy. Reasonable accommodation, based on disability or religious observances, will be considered in accordance with applicable law and UTHealth policy. The University maintains affirmative action programs with respect to women, minorities, individuals with disabilities, and eligible veterans in accordance with applicable law.