Pediatric Perfusionist- Children's Heart Institute
💼

McGovern Medical School at UTHealth Houston
📅







220002IX

Requisition #
Are you passionate about caring for children and families affected by congenital heart disease? Are you looking for a team that shares your same passion and dedication to the CHD community? The Children's Heart Institute is looking for a Pediatric Perfusionist to join the Pediatric and Congenital Heart surgery team. Your primary responsibility is to provide perfusion services to support cardiopulmonary bypass (CPB) during some of the most complex congenital heart surgeries in the country. We are a high volume center and perform a high percentage of surgeries on neonatal and highly complex congenital heart defects.
You will be a full time employee of the McGovern Medical School at UTHealth, and enjoy all of our benefits, including first rate healthcare options and an outstanding retirement program offered by the State of Texas.
What we do here changes the world. UTHealth Houston is Texas' resource for healthcare education, innovation, scientific discovery, and excellence in patient care. That's where you come in.
What we do here changes the world. UTHealth Houston is Texas' resource for healthcare education, innovation, scientific discovery, and excellence in patient care. That's where you come in.
Once you join us you won't want to leave. It's because we reward our team for the excellent service they provide. Our total rewards package includes the benefits you'd expect from a top healthcare organization (benefits, insurance, etc.), plus:
100% paid medical premiums for our full-time employees
Generous time off (holidays, preventative leave day, both vacation and sick time – all of which equates to around 37-38 days per year)
The longer you stay, the more vacation you'll accrue!
Longevity Pay (Monthly payments after two years of service)
Build your future with our awesome retirement/pension plan!
We take care of our employees! As a world-renowned institution, our employees' wellbeing is important to us. We offer work/life services such as...
Free financial and legal counseling
Free mental health counseling services
Gym membership discounts and access to wellness programs
Other employee discounts including entertainment, car rentals, cell phones, etc.
Resources for child and elder care
Plus many more!
Position Summary:
Responsible for the day to day management and coordination of patient care, including personnel and productivity activities for the pediatric CV perfusionist team 24 hours/day with call. Responsible for planning, quality, and education/training, as well as ensuring adequate staffing and technical support for regularly scheduled and emergency open-heart procedures. Serves in the operating room as a perfusionist as required and is responsible for the operation of the heart lung bypass machine and maintaining optimized perfusion to neonatal, pediatric and adult complex congenital heart disease patients during cardiac surgical repair. Does related work as required in the OR including: operating the blood cell salvage pump and all required point of care testing equipment pre/during/post cardiopulmonary bypass.

Position Key Accountabilities:
1. Monitors the altered circulatory process closely neonatal, pediatric and adult complex congenital cardiac patients, taking appropriate action when abnormal situations arise and keeps both the surgeon and anesthesiologist fully informed.
2. Provides extended, long-term support of the patient's circulation outside the operating room environment.
3. Ensures the use of the appropriate sterile cannulas and disposable supplies for unique cannulation considerations utilized for the complex congenital heart patient population. Also ensures the sterility and integrity of packaging of disposable equipment used as well as the correct setup and breakdown of all equipment disposable and non-disposable, sterile and non-sterile.
4. Selects the appropriate cardiopulmonary bypass circuitry and components with specific consideration of patient height, weight, BSA, diagnosed congenital defect, and the planned surgical procedure. Circuitry selection must also take into consideration of minimizing the priming volumes for neonatal and pediatric patients in consideration of patient blood conservation and optimizing the patient's hemoglobin and hematocrit.
5. Determines and executes patient specific priming solutions and techniques based on patient weight, height, BSA, diagnosed congenital defect and planned surgical procedure. Makes appropriate blood gas and electrolyte modifications to both crystalloid and blood primed circuits to ensure they are physiologically matched to the patient.
6. Hemofiltration is utilized on all patients to maintain precise fluid and electrolyte balance pre/during/post cardiopulmonary bypass. Performs continuous and zero balance ultrafiltration techniques throughout the duration on bypass.
7. Strong consideration of required cardiac index needed with varied types of congenital heart defects. Provides adequate and proper perfusion to the patient during surgery.
8. Maintains and regulates the blood temperature to the patient during surgery.
9. Maintains appropriate patient hemodynamics based on the patient's weight and age. Monitors the patient's urine output throughout the duration on bypass. Utilizes cerebral oximetry as an adequacy measure of perfusion patient parameter and makes the appropriate adjustments to optimize cerebral saturations during cardiopulmonary bypass. Monitors and maintains adequate patient specific anti-coagulation pre/during/post bypass.
10. Monitors and checks blood gasses during surgery.
11. Provides complete myocardial protection required during surgery; including providing blood or Crystalloid Cardioplegia delivery at proper temperature and proper pressure, whether antegrade or retrograde. Delivery.
12. Records all relevant perfusion information during surgery and maintains the records after surgery.
13. Provides and operates cardiac-assist devices in the weaning and termination phases of surgery.
14. Performs regional low flow perfusion at the appropriate flow rate and temperature. Ensures that patient's hemodynamics and cerebral saturations are optimized during regional low flow period of cardiopulmonary bypass.
15. Provides clinical expertise and acts as a clinical resource to the in-house pediatric EMCO team, and troubleshoots clinical ECMO situations, when needed. Provides set-up, priming, and initiation of Extra Cororela Membrane Oxygenation as well as troubleshoot ECMO circuit problems.
16. All quality controls for POC lab testing equipment, quality assurance on cell saver equipment, and preventative maintenance on equipment all done at appropriate time intervals and per policies of Memorial Hermann organization.
17. Maintains inventory of equipment and supplies.
18. Has prior clinical instruction and teaching experience in advanced pediatric and neonatal perfusion practices.
19. Participates in Pediatric Perfusion Department administrative activities in conjunction with CV surgeons and CV Administrative team. These activities include: capital equipment budget request, quality improvement/quality assurance programs, inventory management, maintenance of annual clinical competencies and yearly evaluation feedback of pediatric perfusion staff. Recruits, coaches and trains pediatric perfusion staff.
20. Other duties as assigned.
Certification/Skills:
Current certification by the American Board of Cardiovascular Perfusion.
Licensed Perfusionist by the Department of State Health Services.
Has advanced perfusion practice experience in neonatal and pediatric cardiac ECMO/VAD, cardiac transplantation and advanced circuitry design experience for complex congenital neonatal and pediatric surgical repairs and select cardiac surgical cases.
Preferred member of American Society of Extracorporeal Technology
Minimum Education:
Bachelor's Degree and completion of an accredited Perfusion Technology program.
Minimum Experience:
Two years of perfusionist experience plus three years of pediatric perfusion experience in a Pediatric Perfusionist Program required.

Physical Requirements:
Exerts up to 50 pounds of force occasionally and/or up to 20 pounds frequently and/or up to 10 pounds constantly to move objects.

Security Sensitive:
This job class may contain positions that are security sensitive and thereby subject to the provisions of Texas Education Code § 51.215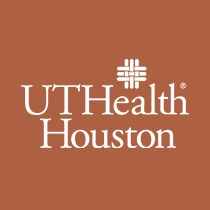 University of Texas Health Science Center at Houston (UTHealth)
Established in 1972 by The University of Texas System Board of Regents, The University of Texas Health Science Center at Houston (UTHealth) is Houston's Health University and Texas' resource for health care education, innovation, scientific discovery and excellence in patient care. The most comprehensive academic health center in the UT System and the U.S. Gulf Coast region, UTHealth is home to schools of biomedical informatics, biomedical sciences, dentistry, nursing and public health and the John P. and Kathrine G. McGovern Medical School. UTHealth includes The University of Texas Harris County Psychiatric Center, as well as the growing clinical practices UT Physicians, UT Dentists and UT Health Services. The university's primary teaching hospitals are Memorial Hermann-Texas Medical Center, Children's Memorial Hermann Hospital and Harris Health Lyndon B. Johnson Hospital.
UTHealth Benefits
UTHealth offers a comprehensive and competitive benefits package. For more information on our benefits programs please refer to the UTHealth Office of Benefits Website.
Equal Employment Opportunity Statement
UTHealth is committed to providing equal opportunity in all employment-related activities without regard to race, color, religion, sex, sexual orientation, national origin, age, disability, genetic information, gender identity or expression, veteran status or any other basis prohibited by law or university policy. Reasonable accommodation, based on disability or religious observances, will be considered in accordance with applicable law and UTHealth policy. The University maintains affirmative action programs with respect to women, minorities, individuals with disabilities, and eligible veterans in accordance with applicable law.


UTHealth has adopted a policy consistent with CMS regulations to protect our patients and university community from exposure to COVID-19. This policy affects all employees, residents, fellows, students, contractors, new hires, visiting scholars program participants, adjunct faculty, and volunteers who work, train, or collaborate at the John S. Dunn Behavioral Science Center.
 
In addition, all UTHealth employees who are assigned to work at a location that is subject to the affiliated partner's hospital, clinical offices, or agency are required to abide by UTHealth's rules and regulations, as well as the affiliate's rules and regulations, including COVID-19 vaccination and safety requirements.