Patient Business Services Coordinator- Surgery (TMC)
💼

McGovern Medical School at UTHealth
📅







2000027D

Requisition #
Position Summary:
Responsible for assisting management in overseeing departmental operations including mentoring other employees as a quality improvement coordinator, ensuring accurate completion of registration, monitoring and correction of reports, data integrity, accuracy and continuity of processes, handling escalated issues, scheduling staff, and staff training and education.
Position Key Accountabilities:
Completes quality review and monitors for process improvement opportunities.
Calculates percentage of error for key elements, tracks and reports to management.
Participates in educational endeavors of the department.
Maintains knowledge base of processes and systems by attending update meetings and review training. Represents department in meetings as needed. Works with peers to improve workflow and departmental processes.
Gathers information and prepares and analyzes operations reports, correcting errors to insure accurate billing and developing and maintaining staff schedules to ensure optimal coverage.
Interacts with all staff levels to insure resolution of issues.
Monitors assigned reports for data integrity.
Researches and corrects accounts as required.
Protects the financial integrity of the facility by insuring accuracy of all functions performed by staff across all departmental areas of responsibility.
Participates in preparation and presentation of department staff meetings, education, and in-services.
Monitors, reviews, and resolves patient account issues on assigned reports.
Performs account analysis and trending.
Supports HR processes including coaching and mentoring of staff; handling performance issues through tracking, counseling, and resolving; determining and enforcing HR verbal warning policy and documenting written warnings; and interviewing and submitting hiring recommendations.
May perform other duties as assigned.
Certification/Skills:
Knowledge of business office, patient billing, or collection/ reimbursement procedures in a healthcare setting; proficient in MS Office with emphasis in Excel, 10-key and math.
Minimum Education:
High School graduate.
Minimum Experience:
Three years of experience in a hospital or medical business office setting preferred.
Physical Requirements:
Exerts up to 20 pounds of force occasionally and/or up to 10 pounds frequently and/or a negligible amount constantly to move objects.
Security Sensitive:
This job class may contain positions that are security sensitive and thereby subject to the provisions of Texas Education Code § 51.215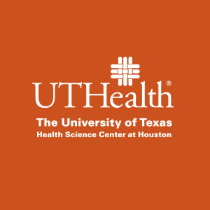 University of Texas Health Science Center at Houston (UTHealth)
Established in 1972 by The University of Texas System Board of Regents, The University of Texas Health Science Center at Houston (UTHealth) is Houston's Health University and Texas' resource for health care education, innovation, scientific discovery and excellence in patient care. The most comprehensive academic health center in the UT System and the U.S. Gulf Coast region, UTHealth is home to schools of biomedical informatics, biomedical sciences, dentistry, nursing and public health and the John P. and Kathrine G. McGovern Medical School. UTHealth includes The University of Texas Harris County Psychiatric Center, as well as the growing clinical practices UT Physicians, UT Dentists and UT Health Services. The university's primary teaching hospitals are Memorial Hermann-Texas Medical Center, Children's Memorial Hermann Hospital and Harris Health Lyndon B. Johnson Hospital.
UTHealth Benefits
UTHealth offers a comprehensive and competitive benefits package. For more information on our benefits programs please refer to the UTHealth Office of Benefits Website.
Equal Employment Opportunity Statement
UTHealth is committed to providing equal opportunity in all employment-related activities without regard to race, color, religion, sex, sexual orientation, national origin, age, disability, genetic information, gender identity or expression, veteran status or any other basis prohibited by law or university policy. Reasonable accommodation, based on disability or religious observances, will be considered in accordance with applicable law and UTHealth policy. The University maintains affirmative action programs with respect to women, minorities, individuals with disabilities, and eligible veterans in accordance with applicable law.