Patient Access Center Representative II
💼

McGovern Medical School at UTHealth
📅







2100035P

Requisition #
Position Summary:
Responsible for accurate and timely collection of patient information via an Automated Call Distribution (ACD) phone environment.
Position Key Accountabilities:
1. Provides inbound call support for patients that includes obtaining caller demographics, insurance information, and scheduling appointments.
2. Responsible for navigating MS Office documents in order to obtain information in a scheduling environment.
3. Addresses patient concerns within duration of initial call or escalates to Team Lead if necessary.
4. Documents patient communications accurately and provides customer service to both patients and UTP clinic locations based on protocols set for each clinic, and follows up as required.
5. May identify corrections to insurance plan codes, and works with PAC leadership to update systems, and protocol manuals as needed.
6. Maintains a 95% or higher QA score per departmental QA process.
7. Responsible for complying with all policies and procedures regarding HIPPA compliance.
8. Identifies and handles a variety of routine to complex customer or prospect inquiries or requests.
9. Reviews incoming correspondence and promptly takes appropriate action.
10. Performs QA as assigned by Team Lead or direct supervisor.
11. Performs other duties as assigned.
Certification/Skills:
• Some knowledge of business office, patient access, medical terminology, healthcare front office or healthcare setting
• Proficient in GE Centricity Business
• Proficient in Allscripts
• Skilled to between 1-5 ACD skills/clinics
• Knowledge of insurance products
• Proficient in keyboard skills
• 10-key excellent verbal and written skills
Minimum Education:
High school diploma or equivalent required. Graduate from a vocational business school with a minor in a job related field preferred.
Minimum Experience:
One (1) year of hospitality and/or hospital/medical front office, patient access experience. Experience within a call center environment preferred. May substitute required experience with equivalent years of education beyond the minimum education requirement.
Physical Requirements:
Exerts up to 20 pounds of force occasionally and/or up to 10 pounds frequently and/or a negligible amount constantly to move objects.
Security Sensitive:
This job class may contain positions that are security sensitive and thereby subject to the provisions of Texas Education Code § 51.215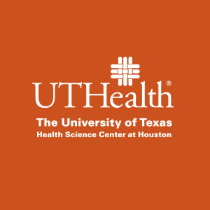 University of Texas Health Science Center at Houston (UTHealth)
Established in 1972 by The University of Texas System Board of Regents, The University of Texas Health Science Center at Houston (UTHealth) is Houston's Health University and Texas' resource for health care education, innovation, scientific discovery and excellence in patient care. The most comprehensive academic health center in the UT System and the U.S. Gulf Coast region, UTHealth is home to schools of biomedical informatics, biomedical sciences, dentistry, nursing and public health and the John P. and Kathrine G. McGovern Medical School. UTHealth includes The University of Texas Harris County Psychiatric Center, as well as the growing clinical practices UT Physicians, UT Dentists and UT Health Services. The university's primary teaching hospitals are Memorial Hermann-Texas Medical Center, Children's Memorial Hermann Hospital and Harris Health Lyndon B. Johnson Hospital.
UTHealth Benefits
UTHealth offers a comprehensive and competitive benefits package. For more information on our benefits programs please refer to the UTHealth Office of Benefits Website.
Equal Employment Opportunity Statement
UTHealth is committed to providing equal opportunity in all employment-related activities without regard to race, color, religion, sex, sexual orientation, national origin, age, disability, genetic information, gender identity or expression, veteran status or any other basis prohibited by law or university policy. Reasonable accommodation, based on disability or religious observances, will be considered in accordance with applicable law and UTHealth policy. The University maintains affirmative action programs with respect to women, minorities, individuals with disabilities, and eligible veterans in accordance with applicable law.
COVID-19 Protocol
As you may already know, UTHealth recently decided to take an important and necessary step to protect members of our community against COVID-19 by making COVID-19 vaccinations mandatory for all employees, residents, fellows, contractors, and volunteers. Individuals subject to the vaccination requirement must be fully vaccinated on or by January 4th, 2022. Additionally, all members of our community—including students and visitors—are required to comply with our new COVID-19 Workplace Safety Protocol, which contains masking and physical distancing requirements that applies in certain settings depending on the individual's vaccination status. 

In addition, all UTHealth employees who are assigned to work at a location that is subject to the affiliated partner's hospital, clinical offices, or agency are required to abide by UTHealth's rules and regulations, as well as the affiliate's rules and regulations, including COVID-19 vaccination requirements.