Media Relations Specialist in the Office of Public Affairs
💼

UTHealth Administration
📅







200001DW

Requisition #
We are looking for a Media Relations Specialist who will work in our Office of Public Affairs. This position for UTHealth focuses on writing and pitching stories centered around our clinics and faculty achievements. You need to be an excellent deadline writer who can discover and tell the stories that promote, highlight, and align with the priorities of the clinical practices of our schools of medicine, dentistry, and nursing.
The Media Relations Specialist for this position fosters relationships with faculty, staff, and reporters to include trade media. Excellent communication skills are key. You will be joining a small, energetic team of people with the special charge of promoting the clinical practices of the university.
All applicants will need to provide writing samples. These can be attached and uploaded into this system as an additional document in the same way that you add your resume.
Cover letters are recommended - tell us what you bring to the role and what made you look at UTHealth. This document also can be added the same method as your resume and writing samples.
This is a full time role that is eligible for all UTHealth benefits. We offer great healthcare options, and all employees participate in a pension plan administered by the State of Texas. Your work location will be in the Texas Medical Center in our University Center Tower.
POSITION SUMMARY:
Develops and executes highly effective media relations strategies that support and communicate UTHealth's three-part mission of education, patient care, and research excellence.

POSITION KEY ACCOUNTABILITIES:
1. Writes news releases about medical, science discovery, dental, nursing and public health news including new and published research, innovation, education and clinical care.
2. Builds and maintains strong relationships with the media.
3. Collaborates with faculty, staff, students, partners at teaching hospitals and other constituents to communicate strategic news.
4. Identifies media opportunities, pitches stories and responds to media requests on a tight deadline.
5. Posts news content to UTHealth's website.
6. Tracks media relations activities and provides status reports.
7. Manages online news clipping service and news archive.
8. Appropriately guards UTHealth's interests/reputation and patient confidentiality while respecting the public's right to know.
9. Staffs the media hotline.
10. Serves as a first responder on UTHealth's emergency communication team.
11. Performs other duties as assigned.

CERTIFICATIONS/SKILLS:
• Excellent written communication skills, including writing on deadline.
• Excellent verbal communication skills, including interviewing skills.
• Knowledge of AP Style.
• Knowledge of Microsoft Word and Outlook.
• Knowledge of Content Management System.
• Experience with online news media clipping service preferred.
• Photography skills preferred.

MINIMUM EDUCATION:
Bachelor's degree in English, Journalism, Communications or allied field.

MINIMUM EXPERIENCE:
At least two (2) years of full-time employment experience in public relations, communications, writing/editing or related field.

PHYSICAL REQUIREMENTS:
Exerts up to 20 pounds of force occasionally and/or up to 10 pounds frequently and/or a negligible amount to constantly to move objects.

SECURITY SENSITIVE: This job class may contain positions that are security sensitive and thereby subject to the provisions of Texas Education Code § 51.215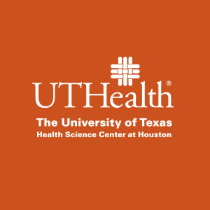 University of Texas Health Science Center at Houston (UTHealth)
Established in 1972 by The University of Texas System Board of Regents, The University of Texas Health Science Center at Houston (UTHealth) is Houston's Health University and Texas' resource for health care education, innovation, scientific discovery and excellence in patient care. The most comprehensive academic health center in the UT System and the U.S. Gulf Coast region, UTHealth is home to schools of biomedical informatics, biomedical sciences, dentistry, nursing and public health and the John P. and Kathrine G. McGovern Medical School. UTHealth includes The University of Texas Harris County Psychiatric Center, as well as the growing clinical practices UT Physicians, UT Dentists and UT Health Services. The university's primary teaching hospitals are Memorial Hermann-Texas Medical Center, Children's Memorial Hermann Hospital and Harris Health Lyndon B. Johnson Hospital.
UTHealth Benefits
UTHealth offers a comprehensive and competitive benefits package. For more information on our benefits programs please refer to the UTHealth Office of Benefits Website.
Equal Employment Opportunity Statement
UTHealth is committed to providing equal opportunity in all employment-related activities without regard to race, color, religion, sex, sexual orientation, national origin, age, disability, genetic information, gender identity or expression, veteran status or any other basis prohibited by law or university policy. Reasonable accommodation, based on disability or religious observances, will be considered in accordance with applicable law and UTHealth policy. The University maintains affirmative action programs with respect to women, minorities, individuals with disabilities, and eligible veterans in accordance with applicable law.