Manager, Employee Relations
💼

UTHealth Administration
📅







1800028T

Requisition #
Position Summary:
Manages employee relations function for the university. Oversees employee relations processes and practices to ensure consistency, fair application, and adherence to university policy and federal and state laws and regulations.
Position Key Accountabilities:
1. Supervise the provision of consultative support and customized solutions in the areas of employee relations and performance management. Ensure compliance with applicable laws and regulations, applicable university and University of Texas System policies and rules, and consistency.
2. Oversee the application and interpretation of established human resources policies and practices in employee relations to ensure consistency and fair application. Ensure university human resources policies are reviewed for compliance with applicable external laws, regulations, and University of Texas system policies and rules and coordinate revisions as necessary. Oversee the development of new policies as needed.
3. Supervise the review of reduction in force plans and justifications to ensure actions comply with university policy and practice.
4. Supervise and conduct investigations related to employee claims. Ensure investigations are conducted in a timely and thorough manner and recommendations are supported.
5. Ensure unemployment claims are processed in a timely and accurate manner. Ensure unemployment claim hearings are attended. Review vendor reports for accuracy and for process improvements. Implement process improvements as needed.
6. Recommend, create and supervise pro-active activities to address and mitigate employee relations issues.
7. In partnership with the Learning & Development team, manage the design and implementation of training programs for managers and employees, and assess the efficacy of same.
8. Design and oversee reporting of employee relations related metrics.
9. Provide employee relations support to assigned client groups.
10. Performs other duties as assigned.
Certification/Skills:
Senior Professional in Human Resources (SPHR) or SHRM Senior Certified Professional (SHRM-SCP) certification preferred.
Minimum Education:
Bachelor's degree, preferably in business administration with an emphasis in human resources.
Minimum Experience:
Six (6) years professional human resources experience, three (3) of which must be in employee relations
Supervisory experience preferred.
Additional Information:
Position Type: Full-Time / Salaried / Exempt
Pay Range: $89,500 -$111,700/year based on paid years of experience
Location: University Center Tower & Parking @ 7000 Fannin Street (Texas Medical Center - Houston)
Physical Requirements:
Exerts up to 20 pounds of force occasionally and/or up to 10 pounds frequently and/or a negligible amount constantly to move objects.
Security Sensitive:
This job class may contain positions that are security sensitive and thereby subject to the provisions of Texas Education Code § 51.215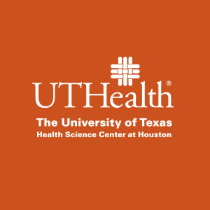 University of Texas Health Science Center at Houston (UTHealth)
Established in 1972 by The University of Texas System Board of Regents, The University of Texas Health Science Center at Houston (UTHealth) is Houston's Health University and Texas' resource for health care education, innovation, scientific discovery and excellence in patient care. The most comprehensive academic health center in the UT System and the U.S. Gulf Coast region, UTHealth is home to schools of biomedical informatics, biomedical sciences, dentistry, nursing and public health and the John P. and Kathrine G. McGovern Medical School. UTHealth includes The University of Texas Harris County Psychiatric Center, as well as the growing clinical practices UT Physicians, UT Dentists and UT Health Services. The university's primary teaching hospitals are Memorial Hermann-Texas Medical Center, Children's Memorial Hermann Hospital and Harris Health Lyndon B. Johnson Hospital.
UTHealth Benefits
UTHealth offers a comprehensive and competitive benefits package. For more information on our benefits programs please refer to the UTHealth Office of Benefits Website.
Equal Employment Opportunity Statement
UTHealth is committed to providing equal opportunity in all employment-related activities without regard to race, color, religion, sex, sexual orientation, national origin, age, disability, genetic information, gender identity or expression, veteran status or any other basis prohibited by law or university policy. Reasonable accommodation, based on disability or religious observances, will be considered in accordance with applicable law and UTHealth policy. The University maintains affirmative action programs with respect to women, minorities, individuals with disabilities, and eligible veterans in accordance with applicable law.