Licensed Medical Social Worker (LMSW) - UT Physicians Pediatrics Clinic (TMC)
💼

McGovern Medical School at UTHealth
📅







1900009A

Requisition #
The Social Worker is a core member of the multidisciplinary care team that supports primary care/specialty providers in TMC based clinics. The multidisciplinary care team is responsible for coordinating the healthcare of patients with complex psycho-social needs. Social Workers are integral to coordination of care for the patients in the pediatric clinic. The pediatric clinic is in the process of seeking re-accreditation of their Patient-Centered Medical Home (PCMH) status. The Social Worker is imperative to help demonstrate care coordination which is integral to PCMH. The social worker will also assist the care team in achieving many of the Delivery System Reform Incentive Payment (DSRIP) metrics.
Position Summary:
Provides professional work involving medical and psychiatric social case services to interpret social and environmental factors relating to treatment and/or research.
Position Key Accountabilities:
1. Interviews and screens patients to interpret social and environmental factors and medical requirements.
2. Plans course of treatment or refers cases to appropriate professionals, institutions or agencies to ensure that patients receive appropriate treatment or referral.
3. Obtains data from patients and/or relatives in the best interest of their problems to assist in the development of a number of significant teaching endeavors, programs, and social services.
4. Works towards meeting total patient care and handles all aspects of routine casework. This includes interviews with the patients and/or relatives to study the individual's problems and needs, confers with the physician, faculty, and/or with any social agency which may have an interest in the patient's problem, assists patients in developing an economically feasible method of planning for services, and to make psychological and social adjustments necessitated by different types of illnesses, and conducts individual and group therapies.
5. Prepares detailed reports and may video-tape sessions with patients for review with coworkers or a faculty member.
6. Solicits the assistance of religious, social, and welfare agencies in the treatment of patients. Interacts with social work staff and psychiatric residents.
7. Responds to emergency situations.
8. Performs other duties as assigned.
Certification/Skills:
Licensure as a Master Social Worker (LMSW) by the Texas Board of Social Work is required.
Minimum Education:
Master Degree in Social Work
Minimum Experience:
One (1) year of LMSW social work experience required POST license
Medical social work experience is preferred.
Additional Information:
Location: University Professional Building @ 6410 Fannin Street
Full-Time / Hourly / Non-Exempt position
Pay Range: $47,500/year - $59,400/year when annualized - Based on years of PAID experience
Bilingual preferred
Very fast-paced / high-volume clinic
Physical Requirements:
Exerts up to 50 pounds of force occasionally and/or up to 20 pounds frequently and/or up to 10 pounds constantly to move objects.
Security Sensitive:
This job class may contain positions that are security sensitive and thereby subject to the provisions of Texas Education Code § 51.215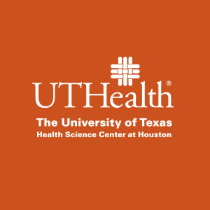 University of Texas Health Science Center at Houston (UTHealth)
Established in 1972 by The University of Texas System Board of Regents, The University of Texas Health Science Center at Houston (UTHealth) is Houston's Health University and Texas' resource for health care education, innovation, scientific discovery and excellence in patient care. The most comprehensive academic health center in the UT System and the U.S. Gulf Coast region, UTHealth is home to schools of biomedical informatics, biomedical sciences, dentistry, nursing and public health and the John P. and Kathrine G. McGovern Medical School. UTHealth includes The University of Texas Harris County Psychiatric Center, as well as the growing clinical practices UT Physicians, UT Dentists and UT Health Services. The university's primary teaching hospitals are Memorial Hermann-Texas Medical Center, Children's Memorial Hermann Hospital and Harris Health Lyndon B. Johnson Hospital.
UTHealth Benefits
UTHealth offers a comprehensive and competitive benefits package. For more information on our benefits programs please refer to the UTHealth Office of Benefits Website.
Equal Employment Opportunity Statement
UTHealth is committed to providing equal opportunity in all employment-related activities without regard to race, color, religion, sex, sexual orientation, national origin, age, disability, genetic information, gender identity or expression, veteran status or any other basis prohibited by law or university policy. Reasonable accommodation, based on disability or religious observances, will be considered in accordance with applicable law and UTHealth policy. The University maintains affirmative action programs with respect to women, minorities, individuals with disabilities, and eligible veterans in accordance with applicable law.