Registered Nurse IBCLactation Consultant - Pediatrics WIC Program (The Lactation Foundation) Part-Time
💼

McGovern Medical School at UTHealth
📅







180000DJ

Requisition #
Position Summary:
Evaluates and consults with WIC and non-WIC participants experiencing problems with breastfeeding. Provides breastfeeding training to healthcare professionals.
UT Health - Texas WIC Program & The Lactation Foundation
WIC promotes a better quality of life for Texas' most vulnerable children by providing healthful foods, nutrition education for parents, immunizations for infants and young children, support for mothers who breastfeed, and medical and social-service referrals. Through referrals, WIC is able to connect participants to job programs and other educational benefits.
The mission of the Lactation Foundation support center is to enable mothers to reach their breastfeeding goals by providing specialized breastfeeding assistance in a nurturing environment. We also educate and train health care providers in skills needed to care for breastfeeding families and work to establish collaborative partnerships in the community. https://med.uth.edu/lactation-foundation/
Position Key Accountabilities:
1. Assesses client breastfeeding problems, counsels and makes recommendations according to established protocols. Provides follow-up care and referrals as necessary. Assessments may include clinic or hospital visits, web cam consultations, or phone consultations.
2. Determines appropriateness of issuing specialized equipment such as breast pumps, SNS apparatus, etc., to clients for management of breastfeeding problems in accordance with established protocols.
3. Maintains complete and accurate records of patient status and care.
4. Assists in the accurate inventory of breast pumps, breastfeeding aids, breastfeeding education materials, and office/medical supplies for Lactation Foundation.
5. Presents breastfeeding training for healthcare professionals, including the Breastfeeding Clinical Practicum for eligible WIC staff and training for medical and allied health students and interns.
6. Acts as a professional resource for health care providers and WIC personnel.
7. In the absence of Clinic Manager, supervises the Lactation Foundation staff and clinic services. May also provide input in training and performance evaluation of Lactation Foundation staff.
8. Other duties as assigned.
Certification/Skills:
Current Texas Licensure as a Registered Nurse.
Current certification as International Board Certified Lactation Consultant (IBCLC).
Must have a valid Texas driver's license.
Minimum Education:
RN License issued by the Texas Board of Nursing
Minimum Experience:
Four (4) years related experience required
Experience managing nurse functions preferred
Additional Information:
Full Time / Exempt Position - 32 hours/week
Location: The Lactation Foundation / 2636 South Loop West, Suite 135, Houston.
In addition to seeing patients, the LC has various students (medical and dietetic) who rotate through the clinic.
Physical Requirements:
Exerts up to 50 pounds of force occasionally and/or up to 20 pounds frequently and/or up to 10 pounds constantly to move objects.
Security Sensitive:
This job class may contain positions that are security sensitive and thereby subject to the provisions of Texas Education Code § 51.215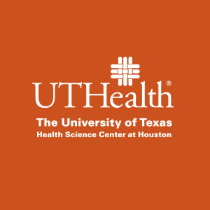 University of Texas Health Science Center at Houston (UTHealth)
Established in 1972 by The University of Texas System Board of Regents, The University of Texas Health Science Center at Houston (UTHealth) is Houston's Health University and Texas' resource for health care education, innovation, scientific discovery and excellence in patient care. The most comprehensive academic health center in the UT System and the U.S. Gulf Coast region, UTHealth is home to schools of biomedical informatics, biomedical sciences, dentistry, nursing and public health and the John P. and Kathrine G. McGovern Medical School. UTHealth includes The University of Texas Harris County Psychiatric Center, as well as the growing clinical practices UT Physicians, UT Dentists and UT Health Services. The university's primary teaching hospitals are Memorial Hermann-Texas Medical Center, Children's Memorial Hermann Hospital and Harris Health Lyndon B. Johnson Hospital.
UTHealth Benefits
UTHealth offers a comprehensive and competitive benefits package. For more information on our benefits programs please refer to the UTHealth Office of Benefits Website.
Equal Employment Opportunity Statement
UTHealth is committed to providing equal opportunity in all employment-related activities without regard to race, color, religion, sex, sexual orientation, national origin, age, disability, genetic information, gender identity or expression, veteran status or any other basis prohibited by law or university policy. Reasonable accommodation, based on disability or religious observances, will be considered in accordance with applicable law and UTHealth policy. The University maintains affirmative action programs with respect to women, minorities, individuals with disabilities, and eligible veterans in accordance with applicable law.