Instructional Coach-CLI-(DEVELOPMENT PEDIATRICS/CHILDREN'S LEARNING INSTITUTE)
💼

McGovern Medical School at UTHealth
📅







220001UB

Requisition #
Position Summary:
The Instructional Coach will provide professional development support and guidance to teachers on using progress monitoring and analyzing results to guide and improve classroom instructional practices.

Position Key Accountabilities:
1. Provides professional development and coaching designed to accelerate and improve instructional practices as measured by significantly higher levels of student engagement and academic achievement. Implements and maintains services within established guidelines and standards.
2. Conducts frequent assessments of instructional capacity for the purpose of guiding teachers toward optimal instructional practice as supported by charting growth pathways, modeling, collaboratively planning, providing reflective feedback, collecting data on instructional practices, and conducting coaching conferences.
3. Works with Children's Learning Institute (CLI) to organize and schedule trainings for instructional course implementation. Collaborates with Project Coordinator, Coaches, and CLI staff as necessary. Attends regularly scheduled staff meetings facilitated by CLI Project Managers. Participates in web-based courses (postings, black board, etc.).
4. Supports teachers with understanding and implementing self-paced process for courses within the guidelines provided by CLI. Collaborates with teachers to develop lesson plans and daily schedules that reflect an appropriate level of cognitive instruction.
5. Provides remote coaching to classroom teachers as scheduled and required, and uses a variety of coaching strategies as trained (e.g., Camtasia feedback and video coding). Collaborates with CLI to develop and edit remote training videos.
6. Supports coaches, principals, teachers and others in understanding project components. Analyzes progress monitoring data to determine strengths and weaknesses and provides coaching strategies to teachers.
7. Performs other duties as assigned.
Certification/Skills:
Working knowledge of utilization of classroom observational tools and working knowledge of technology (e.g. computer, video editing, phone conferencing, adobe connect calls, etc.) required.
Understanding of pre-school literacy screening and progress monitoring and how each impacts classroom instruction, understanding of Texas State Standards & Guidelines and Child Care Licensing Standards, ability to demonstrate effectiveness as an early childhood teacher and/or early childhood staff trainer/mentor/coach and understanding of training and mentoring adults preferred.

Minimum Education:
Bachelor's degree preferably in Childhood Education or Curriculum and Instruction; Master's preferred.

Minimum Experience:
Two (2) years of Early Childhood experience.
Physical Requirements:
Exerts up to 50 pounds of force occasionally and/or up to 20 pounds frequently and/or up to 10 pounds constantly to move objects.
Security Sensitive:
This job class may contain positions that are security sensitive and thereby subject to the provisions of Texas Education Code § 51.215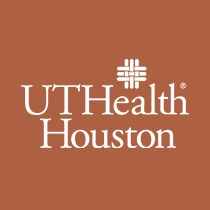 University of Texas Health Science Center at Houston (UTHealth)
Established in 1972 by The University of Texas System Board of Regents, The University of Texas Health Science Center at Houston (UTHealth) is Houston's Health University and Texas' resource for health care education, innovation, scientific discovery and excellence in patient care. The most comprehensive academic health center in the UT System and the U.S. Gulf Coast region, UTHealth is home to schools of biomedical informatics, biomedical sciences, dentistry, nursing and public health and the John P. and Kathrine G. McGovern Medical School. UTHealth includes The University of Texas Harris County Psychiatric Center, as well as the growing clinical practices UT Physicians, UT Dentists and UT Health Services. The university's primary teaching hospitals are Memorial Hermann-Texas Medical Center, Children's Memorial Hermann Hospital and Harris Health Lyndon B. Johnson Hospital.
UTHealth Benefits
UTHealth offers a comprehensive and competitive benefits package. For more information on our benefits programs please refer to the UTHealth Office of Benefits Website.
Equal Employment Opportunity Statement
UTHealth is committed to providing equal opportunity in all employment-related activities without regard to race, color, religion, sex, sexual orientation, national origin, age, disability, genetic information, gender identity or expression, veteran status or any other basis prohibited by law or university policy. Reasonable accommodation, based on disability or religious observances, will be considered in accordance with applicable law and UTHealth policy. The University maintains affirmative action programs with respect to women, minorities, individuals with disabilities, and eligible veterans in accordance with applicable law.


UTHealth has adopted a policy consistent with CMS regulations to protect our patients and university community from exposure to COVID-19. This policy affects all employees, residents, fellows, students, contractors, new hires, visiting scholars program participants, adjunct faculty, and volunteers who work, train, or collaborate at the John S. Dunn Behavioral Science Center.
 
In addition, all UTHealth employees who are assigned to work at a location that is subject to the affiliated partner's hospital, clinical offices, or agency are required to abide by UTHealth's rules and regulations, as well as the affiliate's rules and regulations, including COVID-19 vaccination and safety requirements.