Inspector, Administrative, Threat, and Criminal Investigations
💼

UTHealth Administration
📅







190002I7

Requisition #
Thanks for your interest in the Inspector, Administrative, Threat, and Criminal Investigations position. Unfortunately this position has been closed but you can search our 602 open jobs by
clicking here
.
Certification/Skills:
Required: Eligible to be a commissioned/licensed peace officer for the State of Texas. Valid Class C Texas driver's license.
Preferred: Possess an advanced certificate from the Texas Commission on Law Enforcement Standards and Education; Certified Fraud Examiner (CFE) issued by the Association of Fraud Examiners, Certified Crime Prevention Specialist issued by the Texas Crime Prevention Association; Physical Security Professional (PSP) issued by American Society for Industrial Security (ASIS); Certified Healthcare Protection Administrator (CHPA) issued by International Association for Healthcare Security and Safety (IAHSS); Certified Safety Professional (CSP) issued by the Broad of Certified Safety Professionals (BCSP); and/or Certified Healthcare Safety Professional (CHSP) issued by the International Board for Certification of Safety Managers (BCHCM).
Minimum Education:
Required: Bachelor's degree in Law Enforcement, Criminal Justice Management, Police Science, or Business Administration. Preferred: Master's degree in Criminal Justice Administration, Police Science or Business Administration, Juris Doctor.
Minimum Experience:
Required: Seven years of experience as a commissioned peace officer functioning as an investigator, detective, or intelligence officer at an agency/department of 75 or more commissioned police officers, to include three years of supervisory experience. Additional years of experience as an investigator, detective, or intelligence officer may be substituted for the required education on a one-to-one basis. Preferred: Nine years of experience in risk evaluation/threat assessment or law enforcement or general case investigations.
Physical Requirements:
Exerts up to 50 pounds of force occasionally and/or up to 20 pounds frequently and/or up to 10 pounds constantly to move objects.
Security Sensitive:
This job class may contain positions that are security sensitive and thereby subject to the provisions of Texas Education Code § 51.215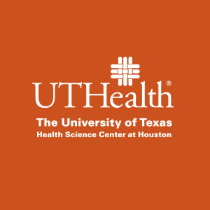 University of Texas Health Science Center at Houston (UTHealth)
Established in 1972 by The University of Texas System Board of Regents, The University of Texas Health Science Center at Houston (UTHealth) is Houston's Health University and Texas' resource for health care education, innovation, scientific discovery and excellence in patient care. The most comprehensive academic health center in the UT System and the U.S. Gulf Coast region, UTHealth is home to schools of biomedical informatics, biomedical sciences, dentistry, nursing and public health and the John P. and Kathrine G. McGovern Medical School. UTHealth includes The University of Texas Harris County Psychiatric Center, as well as the growing clinical practices UT Physicians, UT Dentists and UT Health Services. The university's primary teaching hospitals are Memorial Hermann-Texas Medical Center, Children's Memorial Hermann Hospital and Harris Health Lyndon B. Johnson Hospital.
UTHealth Benefits
UTHealth offers a comprehensive and competitive benefits package. For more information on our benefits programs please refer to the UTHealth Office of Benefits Website.
Equal Employment Opportunity Statement
UTHealth is committed to providing equal opportunity in all employment-related activities without regard to race, color, religion, sex, sexual orientation, national origin, age, disability, genetic information, gender identity or expression, veteran status or any other basis prohibited by law or university policy. Reasonable accommodation, based on disability or religious observances, will be considered in accordance with applicable law and UTHealth policy. The University maintains affirmative action programs with respect to women, minorities, individuals with disabilities, and eligible veterans in accordance with applicable law.