Grant Writer | UT Physicians
💼

McGovern Medical School at UTHealth
📅







210002M2

Requisition #
Position Summary:
Provides substantive and developmental editorial and writing services at an advanced level for all phases of the preparation and issuance of grants, contracts, and manuscripts, emphasizing funding opportunities. The ideal candidate will work collaboratively with a multi-disciplinary team to gather documentation and fulfill various funding bodies' requirements to seek funding on behalf of the organization formally. The ideal candidate should have experience preparing grant submissions for a variety of both intramural and extramural funders such as Centers for Medicaid/Medicare Services (CMS), Agency for Health-Related Quality (AHRQ), National Science Foundation (NSF) as well as non-profits such as Episcopal Health Foundation and Houston Endowment. This position will also support the development and editing of manuscripts for peer-reviewed publication and white papers for organizations and external leaders.
Position Key Accountabilities:
Determines proposal concept by identifying and clarifying opportunities and needs, studying requests for proposals (RFPs), and attending strategy meetings.

Prepares and edits grant proposals, contracts, or other science-related documentation, ensuring compliance with necessary standards.

Assists investigators with proposal editing and writing to secure extramural funding via the outreach program. Coordinates requirements with contributors and facilitates steps and divisions of labor needed to meet the submission deadline and funding requirements.

Provides support for the annual reporting to granting agencies, ensuring the accuracy of the information and data.

Assists department and collaborators with grant renewal and extension editing and writing.

Assists department and faculty with external publication document editing and writing. Provides major reorganization/ reconstruction of documents and extensive rewriting to enhance logical presentation, coherence, and clarity.

Assists department with writing executive summaries, white papers, high-level summaries, infographics, and other tools to show the department's impact in addressing health disparities, access to care, and containing healthcare costs.

Perform other duties as assigned.
Certification/Skills:
Excellent written communication skills

Knowledge of the scientific process and understanding health outcomes, applied healthcare settings, and public health

Great organization skills

Ability to understand and execute complete instructions

Must work proficiently under tight deadlines

Experience with spreadsheets, reference management systems, shared cloud-based collaborative platforms
Minimum Education:
Bachelor's degree in English, Communications, Science, or related field.
Minimum Experience:
Five years of writing and editing science-related grants, publications, etc., or transferrable skills acquired in a professional setting.
Experience with preparing grant submissions for a variety of both intramural and extramural funders such as Centers for Medicaid/Medicare Services (CMS), Agency for Health-Related Quality (AHRQ)
Physical Requirements:
Exerts up to 20 pounds of force occasionally and/or up-to 10 pounds frequently and/or a negligible amount constantly to move objects.
Security Sensitive:
This job class may contain positions that are security-sensitive and thereby subject to the provisions of Texas Education Code § 51.215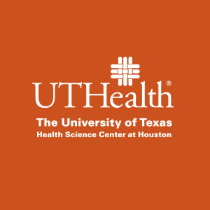 University of Texas Health Science Center at Houston (UTHealth)
Established in 1972 by The University of Texas System Board of Regents, The University of Texas Health Science Center at Houston (UTHealth) is Houston's Health University and Texas' resource for health care education, innovation, scientific discovery and excellence in patient care. The most comprehensive academic health center in the UT System and the U.S. Gulf Coast region, UTHealth is home to schools of biomedical informatics, biomedical sciences, dentistry, nursing and public health and the John P. and Kathrine G. McGovern Medical School. UTHealth includes The University of Texas Harris County Psychiatric Center, as well as the growing clinical practices UT Physicians, UT Dentists and UT Health Services. The university's primary teaching hospitals are Memorial Hermann-Texas Medical Center, Children's Memorial Hermann Hospital and Harris Health Lyndon B. Johnson Hospital.
UTHealth Benefits
UTHealth offers a comprehensive and competitive benefits package. For more information on our benefits programs please refer to the UTHealth Office of Benefits Website.
Equal Employment Opportunity Statement
UTHealth is committed to providing equal opportunity in all employment-related activities without regard to race, color, religion, sex, sexual orientation, national origin, age, disability, genetic information, gender identity or expression, veteran status or any other basis prohibited by law or university policy. Reasonable accommodation, based on disability or religious observances, will be considered in accordance with applicable law and UTHealth policy. The University maintains affirmative action programs with respect to women, minorities, individuals with disabilities, and eligible veterans in accordance with applicable law.
COVID-19 Protocol
As you may already know, UTHealth recently decided to take an important and necessary step to protect members of our community against COVID-19 by making COVID-19 vaccinations mandatory for all employees, residents, fellows, contractors, and volunteers. Individuals subject to the vaccination requirement must be fully vaccinated on or by January 4th, 2022. Additionally, all members of our community—including students and visitors—are required to comply with our new COVID-19 Workplace Safety Protocol, which contains masking and physical distancing requirements that applies in certain settings depending on the individual's vaccination status. 

In addition, all UTHealth employees who are assigned to work at a location that is subject to the affiliated partner's hospital, clinical offices, or agency are required to abide by UTHealth's rules and regulations, as well as the affiliate's rules and regulations, including COVID-19 vaccination requirements.