ERP Business Analyst in the Registrar's Office - Houston, TX
💼

UTHealth Administration
📅







19000038

Requisition #
Position Summary:
We are looking for an Enterprise Resource Planning Business Analyst in the Office of the Registrar. This position works primarily with the PeopleSoft Campus Solutions software. Responsibilities include designing, developing, and implementing new or improved business processes for Campus Solutions Academic Advising, Admissions, Campus Community, and Student Records modules. Updates and maintains functional setup and configuration. Identifies opportunities for business process improvement, conducts research and initiates projects. Prepares functional specifications requesting modifications or enhancements. Performs user acceptance testing of modifications, enhancements, fixes, and quarterly system updates. Requires strong verbal and written communication skills.
The ideal candidate would have extensive experience in one or more of the noted Campus Solutions modules. Proficiency with query, 3Cs, Graduate Research Management, and Activity Guides is a plus. Knowledge of the Campus Solutions security structure is favorable. Experience creating documentation and training is also advantageous.
This full time, on-site role will report to the University Center Tower weekdays during normal business hours. The position is full benefits eligible and includes healthcare as well as an outstanding retirement plan administered by the State of Texas. The building is located directly across from Metro's Medical Center transit center where commuter trains and buses arrive to make for easy commuting. The UCT has a parking garage attached.
Position Key Accountabilities:
1. Desire and willingness to learn Campus Solutions (Recruiting and Admissions, Student Records, Campus Community) along with delivered query tool, EPRD and additional information systems supporting student services.
2. Provide support to the Registrar's Office through analysis of current business processes and suggesting improvements. Participates as a member of an integrated team in design of new business processes and systems.
3. On behalf of the Registrar conducts business systems analysis and design, data modeling, process flow modeling, and process reengineering. Analyzes business processes and reviews existing information systems. Interviews users. Analyzes process flows, identifies opportunities for improvement. Maps existing business processes. Documents existing business processes and business rules.
4. Configure the Campus Solutions Student System to meet the business requirements
5. Prepares business cases including cost/benefit analysis for proposed processes.
6. Participates in the design of new systems that support business processes. Designs and implements new or improved business processes. Reviews new systems designs and functions. Compares differences between existing systems and new systems. Designs system modifications.
7. Designs interfaces to other systems. Identifies data, interfaces and tests requirements. Designs and executes systems tests and acceptance test scripts and procedures. Develops and leads communications as part of system implementation efforts. Helps to ensure referential integrity of the data model.
8. Develops reports and documents for existing business processes and business rules. Identifies reporting requirements.
9. Develops organizational changes and implementation plans. Analyzes training and organizational changes.
10. Document, resolve, track and monitor the system administrative issues to ensure a timely resolution and follow up with clients
11. Identify, analyze, research and escalate technical issues, ensuring timely resolution for users
12. Communicates with clients and co-workers via oral and written communications including presentations.
13. Adheres to all UT-H policies and procedures and industry accepted practice.
14. Works as a member of a multi-disciplinary team. Communicates project status and objectives. Communicates with project team and constituencies.
15. Conducts post implementation review and document goal attainment. Provides post implementation support.
16. Performs other duties as assigned
Minimum Education:
Bachelor's degree in Business Administration, Management Information Systems, a business/student services related field or related educational institution experience in lieu of education.
Minimum Experience:
Three (3) years of experience.
Physical Requirements:
Exerts up to 20 pounds of force occasionally and/or up to 10 pounds frequently and/or a negligible amount constantly to move objects.
Security Sensitive:
This job class may contain positions that are security sensitive and thereby subject to the provisions of Texas Education Code § 51.215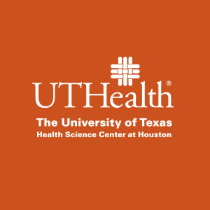 University of Texas Health Science Center at Houston (UTHealth)
Established in 1972 by The University of Texas System Board of Regents, The University of Texas Health Science Center at Houston (UTHealth) is Houston's Health University and Texas' resource for health care education, innovation, scientific discovery and excellence in patient care. The most comprehensive academic health center in the UT System and the U.S. Gulf Coast region, UTHealth is home to schools of biomedical informatics, biomedical sciences, dentistry, nursing and public health and the John P. and Kathrine G. McGovern Medical School. UTHealth includes The University of Texas Harris County Psychiatric Center, as well as the growing clinical practices UT Physicians, UT Dentists and UT Health Services. The university's primary teaching hospitals are Memorial Hermann-Texas Medical Center, Children's Memorial Hermann Hospital and Harris Health Lyndon B. Johnson Hospital.
UTHealth Benefits
UTHealth offers a comprehensive and competitive benefits package. For more information on our benefits programs please refer to the UTHealth Office of Benefits Website.
Equal Employment Opportunity Statement
UTHealth is committed to providing equal opportunity in all employment-related activities without regard to race, color, religion, sex, sexual orientation, national origin, age, disability, genetic information, gender identity or expression, veteran status or any other basis prohibited by law or university policy. Reasonable accommodation, based on disability or religious observances, will be considered in accordance with applicable law and UTHealth policy. The University maintains affirmative action programs with respect to women, minorities, individuals with disabilities, and eligible veterans in accordance with applicable law.