Epic Bridges Application Specialist (Interfaces)
💼

McGovern Medical School at UTHealth
📅







210002ZV

Requisition #
Position Summary:
We are searching for an Epic Application Specialist to focus on Interface technology, Orion Health's Rhapsody, and Epic Bridges. This employee will be responsible for the ongoing design, build, testing, validation and support of any and all of these assigned modules across the health care system. They work with operational stakeholders and IT technical staff to troubleshoot Epic system issues and problems, capture requirements for new initiatives, and aid in the planning and execution of project plans. You will also work with end users to help communicate improvements needed for business processes and contribute directly to the success of the UTHealth mission from a technological, clinical, administrative, and financial perspective.
This is a hybrid or possibly remote role (applicants must live in Texas) that will report to the University Center Tower as their home office. It is eligible for full benefits including an outstanding healthcare option and a State of Texas retirement plan.
Position Key Accountabilities:
1. Obtains and maintains expertise in the support and optimization of assigned Epic Bridges module(s).
2. Works cohesively with stakeholders to provide system support including analysis, build, and testing of requested changes, and analysis of new functionality of applications.
3. Reviews, builds, tests and implements new functionality via System Upgrades and Special Updates.
4. Works and manages multiple tasks with guidance/assistance.
5. Demonstrates timely, effective, and efficient troubleshooting of software and workflow issues and defines mitigation plan for resolution with minimal guidance.
6. Assists in the development and documentation of internal procedures to use in conjunction with Epic applications.
7. Meets build deadlines as communicated by Application Director.
8. Develops and maintains system documentation to enable ongoing support and maintenance of the Epic system.
9. Performs unit testing of application configurations and build in appropriate non-production environments, to identify defects and create resolution plans accordingly.
10. Participates in the creation of relevant and meaningful test scripts for application, integrated, and end user acceptance testing.
11. Performs testing in a structured manner, follows any defined test scripts, and documents results.
12. Follows established guidelines for system change control.
13. Creates and maintains documentation for change management.
14. Collaborates with peers to ensure process design, interface development, testing, and end user training are performed to quality standards.
15. Performs basic project management activities for the development and implementation of system changes and small projects with minimal guidance
16. Develops applications specific reports; provides technical specification and assistance to report developers as needed.
17. Performs other duties as assigned.
Certification/Skills:
EPIC Bridges certification required
Previous HL7 experience developing interfaces. Interface development to include but not be limited to ADT, SIU, ORM, DFT, MDM, and ORU interfaces in Clinical, Revenue Cycle and Administrative applications.
FHIR, CCDA and XML experience desired.
Advanced knowledge of SQL queries, stored procedures, triggers, indexes, data types, table structures, and database design principles, .Net and XML experience a plus.
Rhapsody Certification preferred – Current or within prior release version, or must be achieved within 6 months of employment.
Experience developing interfaces using either the Rhapsody Integration Engine, Cloverleaf, Bridges, Corepoint, Iguana, or Ensemble
Expert analytical and problem-solving skills.
Advanced knowledge of MS Office products.
Advanced computing, analytical and organizational skills.
Superior written and verbal communication skills.
The ability to provide consistent, detailed analysis and follow through the project.
Exceptional interpersonal skills – demonstrating ability to successfully work with internal and external clients at all levels of responsibility.
Detail oriented with excellent organizational skills.
Minimum Education:
Bachelor's degree in computer science, business or a related discipline, or equivalent years of related experience in health care or information technology will be considered in lieu of degree.
Minimum Experience:
Seven (7) years of experience in a health care related field required. Five (5) years of experience supporting one or more Epic modules preferred. Large scale health care systems planning and implementation experience on application software products preferred.
Physical Requirements:
Exerts up to 50 pounds of force occasionally and/or up to 20 pounds frequently and/or a negligible amount constantly to move objects.
Security Sensitive:
This job class may contain positions that are security sensitive and thereby subject to the provisions of Texas Education Code § 51.215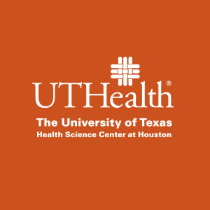 University of Texas Health Science Center at Houston (UTHealth)
Established in 1972 by The University of Texas System Board of Regents, The University of Texas Health Science Center at Houston (UTHealth) is Houston's Health University and Texas' resource for health care education, innovation, scientific discovery and excellence in patient care. The most comprehensive academic health center in the UT System and the U.S. Gulf Coast region, UTHealth is home to schools of biomedical informatics, biomedical sciences, dentistry, nursing and public health and the John P. and Kathrine G. McGovern Medical School. UTHealth includes The University of Texas Harris County Psychiatric Center, as well as the growing clinical practices UT Physicians, UT Dentists and UT Health Services. The university's primary teaching hospitals are Memorial Hermann-Texas Medical Center, Children's Memorial Hermann Hospital and Harris Health Lyndon B. Johnson Hospital.
UTHealth Benefits
UTHealth offers a comprehensive and competitive benefits package. For more information on our benefits programs please refer to the UTHealth Office of Benefits Website.
Equal Employment Opportunity Statement
UTHealth is committed to providing equal opportunity in all employment-related activities without regard to race, color, religion, sex, sexual orientation, national origin, age, disability, genetic information, gender identity or expression, veteran status or any other basis prohibited by law or university policy. Reasonable accommodation, based on disability or religious observances, will be considered in accordance with applicable law and UTHealth policy. The University maintains affirmative action programs with respect to women, minorities, individuals with disabilities, and eligible veterans in accordance with applicable law.
COVID-19 Protocol
As you may already know, UTHealth recently decided to take an important and necessary step to protect members of our community against COVID-19 by making COVID-19 vaccinations mandatory for all employees, residents, fellows, contractors, and volunteers. Individuals subject to the vaccination requirement must be fully vaccinated on or by January 4th, 2022. Additionally, all members of our community—including students and visitors—are required to comply with our new COVID-19 Workplace Safety Protocol, which contains masking and physical distancing requirements that applies in certain settings depending on the individual's vaccination status. 

In addition, all UTHealth employees who are assigned to work at a location that is subject to the affiliated partner's hospital, clinical offices, or agency are required to abide by UTHealth's rules and regulations, as well as the affiliate's rules and regulations, including COVID-19 vaccination requirements.