Employee Relations Advisor
💼

UTHealth Administration
📅







1800028S

Requisition #
Employee Relations Advisors are the main contacts regarding employee relations issues. Advice and counsel regarding personnel related policies and procedures are provided by these advisors to help problem solve and explore alternatives for conflict resolution and organizational changes. Advisors also facilitate employee appeals.
Employee Relations offers support and information in the disciplines of:
University policies
Employee Counseling
Reorganization and Reduction in Force planning
Unemployment Compensation Insurance and
Compliance investigation
Position Summary:
Provides professional expertise in the area of employee relations support to the university community as well as counsels and advises university leadership on employee relations matters.
Position Key Accountabilities:
Discusses and explains UTHealth human resources related policies with employees and people managers.

Provides advice, counsel, and recommendations to people managers and employees regarding employee relations issues, discuss appropriate actions and alternatives.

Ensures accuracy and compliance with federal and state rules and regulations and works with departments to ensure consistent application and compliance.
Reviews local human resource policies to ensure compliance with state laws, federal regulations etc. and revise policies to maintain compliance as necessary.

Develops and recommends new policies as necessitated by changes in law, Board of Regents rules etc.

Provides advice, counsel, and recommendations to managers and employees regarding employee relations issues;

ensures compliance with policy and federal and state laws;

discusses appropriate actions and alternatives.

Facilitates all pre-disciplinary meetings between employee and manager; serves as a resource to both the employee and manager during the disciplinary process. Facilitates appeals of disciplinary action and provides counsel to involved parties regarding procedural issues and policy.
Assists departments in reduction in force (RIF) and reorganizations. Reviews RIF plans and justifications to ensure actions comply with university policy and practice; advises department of necessary revisions for actions to proceed; recommends actions to the Vice President Human Resources (VP,HR) or designee. Coordinates department outplacement support.
Conducts timely and thorough investigations of employee claims and makes recommendations as appropriate.

Develops and delivers training sessions on various human resources policies and procedures to people managers and employees.
Performs other duties as assigned.
Certification/Skills:
Senior Professional Human Resources (SPHR) or SHRM Senior Certified Professional (SHRM-SCP) certification preferred.
Microsoft Office
Excellent written and verbal communication skills.
Strong background in investigations and research.
Minimum Education:
Bachelor degree, preferably in business administration with an emphasis in human resources.
Minimum Experience:
Four (4) years responsible professional experience within the area of human resources.
Additional Information:
Position Type: Full-Time / Exempt / Salaried
Pay Range: $64,872 - $81,096/year based on paid years of experience
Location: University Center Tower & Parking @ 7000 Fannin Street (Texas Medical Center, Houston)
Physical Requirements:
Exerts up to 20 pounds of force occasionally and/or up to 10 pounds frequently and/or a negligible amount constantly to move objects.
Security Sensitive:
This job class may contain positions that are security sensitive and thereby subject to the provisions of Texas Education Code § 51.215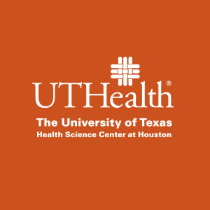 University of Texas Health Science Center at Houston (UTHealth)
Established in 1972 by The University of Texas System Board of Regents, The University of Texas Health Science Center at Houston (UTHealth) is Houston's Health University and Texas' resource for health care education, innovation, scientific discovery and excellence in patient care. The most comprehensive academic health center in the UT System and the U.S. Gulf Coast region, UTHealth is home to schools of biomedical informatics, biomedical sciences, dentistry, nursing and public health and the John P. and Kathrine G. McGovern Medical School. UTHealth includes The University of Texas Harris County Psychiatric Center, as well as the growing clinical practices UT Physicians, UT Dentists and UT Health Services. The university's primary teaching hospitals are Memorial Hermann-Texas Medical Center, Children's Memorial Hermann Hospital and Harris Health Lyndon B. Johnson Hospital.
UTHealth Benefits
UTHealth offers a comprehensive and competitive benefits package. For more information on our benefits programs please refer to the UTHealth Office of Benefits Website.
Equal Employment Opportunity Statement
UTHealth is committed to providing equal opportunity in all employment-related activities without regard to race, color, religion, sex, sexual orientation, national origin, age, disability, genetic information, gender identity or expression, veteran status or any other basis prohibited by law or university policy. Reasonable accommodation, based on disability or religious observances, will be considered in accordance with applicable law and UTHealth policy. The University maintains affirmative action programs with respect to women, minorities, individuals with disabilities, and eligible veterans in accordance with applicable law.