Education Tutor - Casual - Houston & Surrounding Areas
💼

McGovern Medical School at UTHealth
📅







190000B8

Requisition #
Position Summary:
Provides reading, math or other literacy subject intervention to students, and works within Houston area schools to implement structured intervention programs for students who are at-risk for learning difficulties.
Children's Learning Institute
Houston & Surrounding Areas
Non-Exempt
Casual/PRN- 15hrs. weekly
Position Key Accountabilities:
1. Provides reading and/or math intervention to individual students or in small groups.
2. Prepares progress reports on students.
3. Provides academic support for children pre-K through 8th grade within various public and private school sites; may deliver and prepare lesson plans for intervention lessons.
4. Maintains accurate and complete records including assessment results, lesson plans, and other documentation as required; and maintains the prescribed schedule for intervention lessons.
5. Attends and participates in intervention meetings and training and coaching sessions with various team members as required;
6. Strong motivation and commitment to help students' academic success
7. Complies with all University and school site regulations, policies and procedures.
8. Ability to work independently and teach the student group on his/her own
9. Other duties as assigned.
Certification/Skills:
Bilingual skills (English/Spanish) are not required but are preferred
Minimum Education:
High School Diploma or equivalent required.
College Degree Preferred.
Minimum Experience:
One year of related experience required; previous experience in teaching or tutoring students is preferred.
Physical Requirements:
Exerts up to 50 pounds of force occasionally and/or up to 20 pounds frequently and/or a negligible amount constantly to move objects.
Security Sensitive:
This job class may contain positions that are security sensitive and thereby subject to the provisions of Texas Education Code § 51.215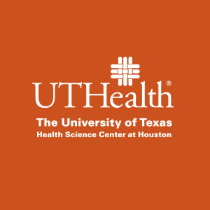 University of Texas Health Science Center at Houston (UTHealth)
Established in 1972 by The University of Texas System Board of Regents, The University of Texas Health Science Center at Houston (UTHealth) is Houston's Health University and Texas' resource for health care education, innovation, scientific discovery and excellence in patient care. The most comprehensive academic health center in the UT System and the U.S. Gulf Coast region, UTHealth is home to schools of biomedical informatics, biomedical sciences, dentistry, nursing and public health and the John P. and Kathrine G. McGovern Medical School. UTHealth includes The University of Texas Harris County Psychiatric Center, as well as the growing clinical practices UT Physicians, UT Dentists and UT Health Services. The university's primary teaching hospitals are Memorial Hermann-Texas Medical Center, Children's Memorial Hermann Hospital and Harris Health Lyndon B. Johnson Hospital.
UTHealth Benefits
UTHealth offers a comprehensive and competitive benefits package. For more information on our benefits programs please refer to the UTHealth Office of Benefits Website.
Equal Employment Opportunity Statement
UTHealth is committed to providing equal opportunity in all employment-related activities without regard to race, color, religion, sex, sexual orientation, national origin, age, disability, genetic information, gender identity or expression, veteran status or any other basis prohibited by law or university policy. Reasonable accommodation, based on disability or religious observances, will be considered in accordance with applicable law and UTHealth policy. The University maintains affirmative action programs with respect to women, minorities, individuals with disabilities, and eligible veterans in accordance with applicable law.