Donor Relations Officer I in Development
💼

UTHealth Houston General Administration
📅







230002UZ

Requisition #
UTHealth Houston's development department is looking for a Donor Relations Officer I to join our team of fundraising professionals. This employee is responsible for implementing various elements of stewardship and donor relations programs that promote timely acknowledgment and recognition of donors. Projects include but are not limited to, gift acknowledgments, recognition touch points, and administrative projects. Cultivates positive relations with internal and external partners and stakeholders all of whom play an integral role in this collaborative process. You will focus on streamlining donor communications such as thank you letters, and other written donor information through comprehensive and integrated technology systems
You will work a hybrid schedule both in the office and remote during the week. We are located in our University Center Tower which is at the intersection of Fannin and Pressler. This is a full-time salaried position that is eligible for all UTHealth Houston benefits.
What we do here changes the world. UTHealth Houston is Texas' resource for healthcare education, innovation, scientific discovery, and excellence in patient care. That's where you come in.
Once you join us you won't want to leave. It's because we reward our team for the excellent service they provide. Our total rewards package includes the benefits you'd expect from a top healthcare organization (benefits, insurance, etc.), plus:
100% paid medical premiums for our full-time employees

Generous time off (holidays, preventative leave day, both vacation and sick time – all of which equates to around 37-38 days per year)

The longer you stay, the more vacation you'll accrue!

Longevity Pay (Monthly payments after two years of service)

Build your future with our awesome retirement/pension plan!
We take care of our employees! As a world-renowned institution, our employees' wellbeing is important to us. We offer work/life services such as...
Free financial and legal counseling

Free mental health counseling services

Gym membership discounts and access to wellness programs

Other employee discounts including entertainment, car rentals, cell phones, etc.

Resources for child and elder care

Plus many more!
.
Position Key Accountabilities:
Coordinates the scholarship donor acknowledgment program utilizing software to request and format letters from recipients.

Leads the initiation and execution of routine projects, such as appointment letters, acknowledgments, and gifts, while maintaining high standards of quality.

Manages the logistics of mailing, printing, and obtaining necessary signatures for various donor communication pieces, ensuring efficiency for timely delivery to the donor.

Manages the annual ordering process for donor gift inventory and maintain accurate records of inventory levels throughout the year, sustaining a steady supply of meaningful tokens of appreciation.

Coordinates the creation of pledge fulfillment videos, including the annual recording of new videos to showcase the impact of donors' support on the university.

Coordinates the creation of various collateral materials, such as birthday cards, thank you notecards, holiday cards, and personalized notes from leadership to demonstrate our gratitude and commitment to donors.

Serves as team lead in gift packaging, including tasks like printing reports in-house, framing articles, preparing certificates, and arranging framed medallions to celebrate donor contributions.

Provides weekly project updates to key partners and stakeholders, ensuring transparency and effective communication regarding relationship-building initiatives.

Performs other duties as assigned.
Certification/Skills:
Strong project management skills with the ability to handle multiple tasks concurrently.

Excellent communication skills, both written and verbal.

Detail-oriented mindset with a focus on accuracy and quality.

Proficiency in using relevant software and tools for communication, reporting, and project management.

Passion for fostering relationships and expressing gratitude to donors.
Minimum Education:
At least a bachelor's degree is required. May substitute required education with equivalent years of experience beyond the minimum experience requirement.
Minimum Experience:
Two (2) years in a fundraising, marketing, sales, or fulfillment environment, preferably in a higher education or non-profit setting required.
Physical Requirements:
Exerts up to 20 pounds of force occasionally and/or up to 10 pounds frequently and/or a negligible amount constantly to move objects.
Security Sensitive:
This job class may contain positions that are security sensitive and thereby subject to the provisions of Texas Education Code § 51.215
Residency Requirement:
Employees must permanently reside and work in the State of Texas.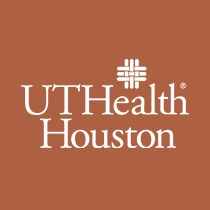 University of Texas Health Science Center at Houston (UTHealth)
Established in 1972 by The University of Texas System Board of Regents, The University of Texas Health Science Center at Houston (UTHealth) is Houston's Health University and Texas' resource for health care education, innovation, scientific discovery and excellence in patient care. The most comprehensive academic health center in the UT System and the U.S. Gulf Coast region, UTHealth Houston is home to schools of biomedical informatics, biomedical sciences, dentistry, nursing and public health and the John P. and Kathrine G. McGovern Medical School. UTHealth Houston includes The University of Texas Harris County Psychiatric Center, as well as the growing clinical practices UT Physicians, UT Dentists and UT Health Services. The university's primary teaching hospitals are Memorial Hermann-Texas Medical Center, Children's Memorial Hermann Hospital and Harris Health Lyndon B. Johnson Hospital.
UTHealth Benefits
UTHealth Houston offers a comprehensive and competitive benefits package. For more information on our benefits programs please refer to the UTHealth Houston Office of Benefits Website.
Equal Employment Opportunity Statement
UTHealth Houston is committed to providing equal opportunity in all employment-related activities without regard to race, color, religion, sex, sexual orientation, national origin, age, disability, genetic information, gender identity or expression, veteran status or any other basis prohibited by law or university policy. Reasonable accommodation, based on disability or religious observances, will be considered in accordance with applicable law and UTHealth Houston policy. The University maintains affirmative action programs with respect to women, minorities, individuals with disabilities, and eligible veterans in accordance with applicable law.


UTHealth Houston has adopted a policy consistent with CMS regulations to protect our patients and university community from exposure to COVID-19. This policy affects all employees, residents, fellows, students, contractors, new hires, visiting scholars program participants, adjunct faculty, and volunteers who work, train, or collaborate at the John S. Dunn Behavioral Science Center.
 
In addition, all UTHealth Houston ​​​​​​​employees who are assigned to work at a location that is subject to the affiliated partner's hospital, clinical offices, or agency are required to abide by UTHealth's Houston rules and regulations, as well as the affiliate's rules and regulations, including COVID-19 vaccination and safety requirements. 
Work location is based on the needs of the department and may be adjusted.