Director, University Web Services
Director of University Web Services
Position Summary
The University of Texas Health Science Center at Houston (UTHealth Houston) is seeking an innovative Director of University Web Services to oversee university-wide internal and external web presence. The strategic and collaborative leader will partner closely with the Offices of Public Affairs and Marketing and Communications to manage the university's overall digital strategy while identifying opportunities to promote best practices and adherence to applicable University of Texas System, State of Texas, and federal laws and regulations.
Reporting directly to the Vice President and Chief Information Officer, the Director will join a team of dynamic IT professionals with expertise in areas that include web development, academic, administrative, and clinical technology, IT infrastructure, EPIC project, and electronic health record (EHR) applications, and user experience and support.
Under the guidance of the Director, the web services team oversees numerous projects and initiatives tailored to improve usability, accessibility, and overall web performance. Notable projects include website redesign, reviewing the accessibility of new applications, providing clients with analytic reporting and customized search results, and managing digital signage. The team manages more than 340 non-edu domains for the university, provides support and development for more than 400 websites, conducts search engine marketing, management, and analytics, and coordinates emergency communications.
The web services department supports the electronic communication efforts for UTHealth Houston by utilizing the integrated marketing mission to create a common public "face" and a consistent "voice" for the institution. The web services team serves with efficiency and courtesy, building online resources that are innovative and attractive, yet widely accessible and user-friendly.
Position Key Accountabilities
Responsible for the implementation, operation, and support of the enterprise-wide web content management system for Administration, MD Anderson UTHealth Graduate School, School of Biomedical Informatics, School of Dentistry, School of Public Health, Cizik School of Nursing, Harris County Psychiatric Center (HCPC), research centers and institutes, and other campus-wide initiatives, including end-user application training and front-line user

support.

Responsible for the integration of the university's web-based receivables' payments with authorized payment processors and various web applications.

Responsible for the implementation, operation, and support of the enterprise-wide digital

signage, digital wayfinding, and digital room signage

application.

Provides oversight and direction to the enterprise-wide website publishing and Web application development activities ensuring compliance with relevant Federal regulations, State of Texas administrative codes, UT System and UTHealth Houston policies; provides analysis and reporting, both internal and external and advises CIO on compliance levels; identifies and promotes industry best practices in managing the university's online presence; ensures appropriate UTHealth Houston staff receives the training necessary to meet all State of Texas accessibility-related regulations.

Collaborates directly with executive leadership, web developers, and communication professionals in Administration and each of the schools to ensure the effectiveness and success of the university's

online

presence.
Provides support and direction for any web-based initiatives that serve UTHealth Houston leadership: the Office

of

the President, executive vice-presidents, vice presidents, and deans.

Provides guidance and direction to the University Web Services department and campus web developers on the process, projects, and daily operations to successfully support university business needs and web-related requirements.

Builds, maintains, and operates a 24/7 online presence for mission-critical and emergency communications in accordance with industry standards, policies, and procedures.

Builds a solutions-oriented environment which focuses on customer responsiveness, reliability, functionality, manageability, auditability, and compliance.

Develops and maintains productive, working relationships with both internal and external clients.

Communicates, coordinates, and reports the status of current projects and plans for future initiatives to

clients

and executive management.

Responsible for DNS registration and serves as the point of contact with relevant external entities such as EDUCAUSE, State of Texas Department of Information Resources, Internet registries, etc. Works collaboratively with the Office of Public Affairs to ensure public and intranet domain names meet university standards.

Ensures adequate resources are provided for the success of the University Web Services department

and

enterprise-wide website publishing activities in a fiscally responsible manner by contributing to the capital budgeting process in coordination with the financial priorities of Information Technology to ensure university goals are met within the allocated annual budget; develops and manages an annual budget.
Keeps abreast of technology and recommends new solutions and improvements to current

technologies

and applications.
Develops, communicates, and enforces graphics, web, and usability standards, strategies, plans, and policies

for

university-wide websites and web publishers.
Manages Human Resources activities for direct reports in regards to recruiting and selection; hiring

and

termination, training, development, mentoring, counseling, performance evaluations, and salary planning.

Responsible for the design, execution, and effectiveness of a system of internal controls which provides reasonable assurance that operations are effective and efficient, assets are safeguarded; financial information is reliable and compliant with applicable laws, regulations, policies, and procedures.

Perform other duties as assigned.
Certification/Skills
Certified Internet Webmaster (CIW)

Possess a thorough understanding of the management and creation of multiple complex websites and Web applications in a public institution of higher education.

Demonstrate accessible and usable Web page design.

Excellent communication, customer service, project management, and problem-solving skills.
Minimum Education
Bachelor's degree in computer science or related field.
Minimum Experience
Five (5) years of designing, implementing, and supporting web-based solutions, managing technical staff, and managing multiple concurrent large-scale web projects.
Physical Requirements
Exerts up to 20 pounds of force occasionally and/or up to 10 pounds frequently and/or a negligible amount constantly to move objects.
Security Sensitive:
This job class may contain positions that are security-sensitive and thereby subject to the provisions of Texas Education Code § 51.215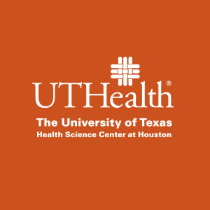 University of Texas Health Science Center at Houston (UTHealth)
Established in 1972 by The University of Texas System Board of Regents, The University of Texas Health Science Center at Houston (UTHealth) is Houston's Health University and Texas' resource for health care education, innovation, scientific discovery and excellence in patient care. The most comprehensive academic health center in the UT System and the U.S. Gulf Coast region, UTHealth is home to schools of biomedical informatics, biomedical sciences, dentistry, nursing and public health and the John P. and Kathrine G. McGovern Medical School. UTHealth includes The University of Texas Harris County Psychiatric Center, as well as the growing clinical practices UT Physicians, UT Dentists and UT Health Services. The university's primary teaching hospitals are Memorial Hermann-Texas Medical Center, Children's Memorial Hermann Hospital and Harris Health Lyndon B. Johnson Hospital.
UTHealth Benefits
UTHealth offers a comprehensive and competitive benefits package. For more information on our benefits programs please refer to the UTHealth Office of Benefits Website.
Equal Employment Opportunity Statement
UTHealth is committed to providing equal opportunity in all employment-related activities without regard to race, color, religion, sex, sexual orientation, national origin, age, disability, genetic information, gender identity or expression, veteran status or any other basis prohibited by law or university policy. Reasonable accommodation, based on disability or religious observances, will be considered in accordance with applicable law and UTHealth policy. The University maintains affirmative action programs with respect to women, minorities, individuals with disabilities, and eligible veterans in accordance with applicable law.
COVID-19 Protocol
As you may already know, UTHealth recently decided to take an important and necessary step to protect members of our community against COVID-19 by making COVID-19 vaccinations mandatory for all employees, residents, fellows, contractors, and volunteers. Individuals subject to the vaccination requirement must be fully vaccinated on or by January 4th, 2022. Additionally, all members of our community—including students and visitors—are required to comply with our new COVID-19 Workplace Safety Protocol, which contains masking and physical distancing requirements that applies in certain settings depending on the individual's vaccination status. 

In addition, all UTHealth employees who are assigned to work at a location that is subject to the affiliated partner's hospital, clinical offices, or agency are required to abide by UTHealth's rules and regulations, as well as the affiliate's rules and regulations, including COVID-19 vaccination requirements.