Director, Payment Services
Director, Payment Services
Department of Supply Chain Management
Position Summary:
UTHealth Houston, ranked No. 2 in Texas in Forbes' 2022 list of America's Best-In-State Employers, is currently recruiting for a Director of Payment Services in the department of Supply Chain Management. Available due to an upcoming retirement, this position will manage the processing of supplier invoices into the accounts payable system through processes of non-purchase order and purchase order vouchers. Reporting directly to the Associate Vice President of Supply Chain Management, the Director oversees the institutions validation and disbursement of payment for goods and services, as well as travel and expense reimbursements.
Processing over 120,000 invoices a year, the Supply Chain Management department stands on its mission of advancing the strategic objectives of UTHealth by delivering excellence in procurement services through four cornerstones to success: Customer Service, Collaboration, Compliance, and Consistency. The next Director will have an opportunity to leverage the institutions innovative procure- to-pay technology and processes, while leading and mentoring a team that includes 3 direct reports and 12 additional FTE's.
The successful candidate will have a minimum of seven years of direct experience in accounts payable, accounting, compliance and audit preferably within supply chain management and higher education. Knowledge of digital transformation as well as experience using Coupa or related software highly preferred.
Position Key Accountabilities:
1. Directs the Accounts Payable Team in the processing of supplier invoices entered into the system as Purchase Order Vouchers.
2. Directs the Disbursement Team in the processing of non-purchase order invoice transactions which create vouchers entered into the system.
3. Directs the resolution of payment problems with suppliers/vendors, UTH administration and Purchasing Department to facilitate resolution of payment.
4. Develops, implements and communicates policy and procedures regarding Accounts Payable, Disbursement and Expense Reimbursement.
5. Coordinates Implementation upgrades and modifications to the accounts payable system.
6. Coordinates and leads financial audits on behalf of Procurement Services conducted by both UTH Internal Audit, as well as external auditing entities.
7. Directs the Expense Reimbursement Team in the processing of Travel and expense reimbursement into the system for employee, student and non-employee payments.
8. Manages Human Resource activities for direct reports in regards to: recruiting and selection, hiring and termination, training, professional development, mentoring, counseling, performance evaluations, and salary planning.
9. Performs other duties as assigned.

Certification/Skills:
Computer skills with a working knowledge of MS Excel.
Minimum Education:
Bachelor's degree in business field or relevant experience in lieu of degree.
Minimum Experience:
Seven, (7) years of accounting/accounts payable related experience, with a minimum of three (3) years of supervisory experience.
Physical Requirements:
Exerts up to 20 pounds of force occasionally and/or up to 10 pounds frequently and/or a negligible amount constantly to move objects.
Security Sensitive:
This job class may contain positions that are security sensitive and thereby subject to the provisions of Texas Education Code § 51.215
Residency Requirement:
Employees must permanently reside and work in the State of Texas.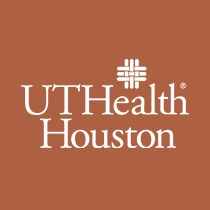 University of Texas Health Science Center at Houston (UTHealth)
Established in 1972 by The University of Texas System Board of Regents, The University of Texas Health Science Center at Houston (UTHealth) is Houston's Health University and Texas' resource for health care education, innovation, scientific discovery and excellence in patient care. The most comprehensive academic health center in the UT System and the U.S. Gulf Coast region, UTHealth Houston is home to schools of biomedical informatics, biomedical sciences, dentistry, nursing and public health and the John P. and Kathrine G. McGovern Medical School. UTHealth Houston includes The University of Texas Harris County Psychiatric Center, as well as the growing clinical practices UT Physicians, UT Dentists and UT Health Services. The university's primary teaching hospitals are Memorial Hermann-Texas Medical Center, Children's Memorial Hermann Hospital and Harris Health Lyndon B. Johnson Hospital.
UTHealth Benefits
UTHealth Houston offers a comprehensive and competitive benefits package. For more information on our benefits programs please refer to the UTHealth Houston Office of Benefits Website.
Equal Employment Opportunity Statement
UTHealth Houston is committed to providing equal opportunity in all employment-related activities without regard to race, color, religion, sex, sexual orientation, national origin, age, disability, genetic information, gender identity or expression, veteran status or any other basis prohibited by law or university policy. Reasonable accommodation, based on disability or religious observances, will be considered in accordance with applicable law and UTHealth Houston policy. The University maintains affirmative action programs with respect to women, minorities, individuals with disabilities, and eligible veterans in accordance with applicable law.


UTHealth Houston has adopted a policy consistent with CMS regulations to protect our patients and university community from exposure to COVID-19. This policy affects all employees, residents, fellows, students, contractors, new hires, visiting scholars program participants, adjunct faculty, and volunteers who work, train, or collaborate at the John S. Dunn Behavioral Science Center.
 
In addition, all UTHealth Houston ​​​​​​​employees who are assigned to work at a location that is subject to the affiliated partner's hospital, clinical offices, or agency are required to abide by UTHealth's Houston rules and regulations, as well as the affiliate's rules and regulations, including COVID-19 vaccination and safety requirements. 
Work location is based on the needs of the department and may be adjusted.