Director of Research Administration - School of Public Health
Director of Research Administration
School of Public Health
Position Summary
UTHealth is seeking a collaborative Director of Research Administration for its nationally ranked School of Public Health. Performing as the primary research administrative officer, the Director will oversee a large grants and contracts team dedicated to providing exemplary pre and post-award support to our esteemed faculty and staff.
Under the visionary leadership of Dean Eric Boerwinkle, the Director will oversee the financial management and accounting of over $80 million in annual grants and contracts across 6 campus locations, 4 departments, and 16 centers and institutes. Funding sources include 118 NIH awards, and various awards from federal, state, local government, foundation and industry sponsors.
The Director is responsible for managing, coordinating, and evaluating the grant pre-award and post-award process and ensuring high levels of quality, compliance, and accuracy. Additionally, the Director will assist in the development, administration and training of the school's pre and post award policies and procedures. The new Director will have an opportunity to use proven leadership, change management and communication skills to build an environment of trust, collaboration and teamwork.
The ideal candidate will have a Certified Clinical Research Associate (CRA) certification and have experience using InfoEd, eRA Commons, Coupa, and PeopleSoft systems.
Position Key Accountabilities
Directs administration of research services and oversees daily operations ensuring policies are followed.

Manages HR Activities for direct reports.

Establishes and directs school-wide quality control for Pre and Post-Award research administration.

Responsible for the design, implementation and oversight of administration structure of Pre-award research management procedures, including training for Pre-award activities.

Responsible for the design, implementation and oversight of administrative structure for Post-Award research management procedures, including training for Post-Award activities.

Responsible for the execution and effectiveness of controls to ensure that Pre and Post-Award research operations are efficient and financial information is accurate and compliant. Works with Pre and Post-Award administrators throughout the school to establish a cohesive group of administrators and ensure consistent and continued training and best practices.

Initiates and hosts semi-monthly grants management meetings for SPH and maintains up to date electronic files for general grants resource information and training documents.

Maintains statistics and reports for school-wide research operations.

Oversees the design and maintenance of the research services website.

Serves as liaison for research operations with Sponsored Projects Administration, Legal Affairs, Office of Development and external agencies.

Oversees effort reporting for SPH to ensure Investigators certify timely and staff have appropriate access and training.

Manages and reconciles Research Services budget; and completes monthly review and validation for Research Services allocated budget.

Manages and reconciles grant accounts for SPH Dean.

Assists with SPH annual budget and financial matters relating to sponsored funding.

Manages compliance and ensures staff follow internal and external rules, regulations and standards.

Manages and follows-up on submission of RPPR and Grant Close-out reports and coordinates with SPA to ensure timely completion.

Participates with Research Council and serves as liaison for providing updates, guidance, and implementing changes to improve SPH research processes.

Oversees and submits guarantee requests for SPH; as well as following-up on pending guarantee projects.

Reviews and coordinates funding allocations in PeopleSoft HCM for sponsored projects submitted by SPH Post-Award staff

Assists with review and coordination of research reporting involving faculty annual activity reporting (AAR) & indirect cost recovery.

Initiates and coordinates SPH internal awards; such as PRIME funding and student dissertation awards.

Works on special projects as needed.

Performs other duties as assigned.
Certification/Skills
* Managerial, technical, and leadership decision-making skills.
* Knowledge of Microsoft Access, Excel, Word, and PowerPoint is essential.
* Evidence of both technical skills and interpersonal skills for handling sensitive information is necessary.
Minimum Education
Bachelor's degree in business, public health, education, behavioral or basis science, or may substitute required education with equivalent years of additional experience beyond the minimum experience requirement.
Minimum Experience
Five years of experience in supervision of research and/or research administration.
Physical Requirements
Exerts up to 20 pounds of force occasionally and/or up to 10 pounds frequently and/or a negligible amount constantly to move objects.
Security Sensitive
This job class may contain positions that are security sensitive and thereby subject to the provisions of Texas Education Code § 51.215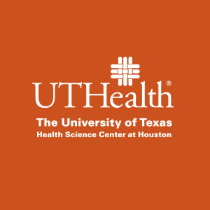 University of Texas Health Science Center at Houston (UTHealth)
Established in 1972 by The University of Texas System Board of Regents, The University of Texas Health Science Center at Houston (UTHealth) is Houston's Health University and Texas' resource for health care education, innovation, scientific discovery and excellence in patient care. The most comprehensive academic health center in the UT System and the U.S. Gulf Coast region, UTHealth is home to schools of biomedical informatics, biomedical sciences, dentistry, nursing and public health and the John P. and Kathrine G. McGovern Medical School. UTHealth includes The University of Texas Harris County Psychiatric Center, as well as the growing clinical practices UT Physicians, UT Dentists and UT Health Services. The university's primary teaching hospitals are Memorial Hermann-Texas Medical Center, Children's Memorial Hermann Hospital and Harris Health Lyndon B. Johnson Hospital.
UTHealth Benefits
UTHealth offers a comprehensive and competitive benefits package. For more information on our benefits programs please refer to the UTHealth Office of Benefits Website.
Equal Employment Opportunity Statement
UTHealth is committed to providing equal opportunity in all employment-related activities without regard to race, color, religion, sex, sexual orientation, national origin, age, disability, genetic information, gender identity or expression, veteran status or any other basis prohibited by law or university policy. Reasonable accommodation, based on disability or religious observances, will be considered in accordance with applicable law and UTHealth policy. The University maintains affirmative action programs with respect to women, minorities, individuals with disabilities, and eligible veterans in accordance with applicable law.
COVID-19 Protocol
As you may already know, UTHealth recently decided to take an important and necessary step to protect members of our community against COVID-19 by making COVID-19 vaccinations mandatory for all employees, residents, fellows, contractors, and volunteers. Individuals subject to the vaccination requirement must be fully vaccinated on or by January 4th, 2022. Additionally, all members of our community—including students and visitors—are required to comply with our new COVID-19 Workplace Safety Protocol, which contains masking and physical distancing requirements that applies in certain settings depending on the individual's vaccination status. 

In addition, all UTHealth employees who are assigned to work at a location that is subject to the affiliated partner's hospital, clinical offices, or agency are required to abide by UTHealth's rules and regulations, as well as the affiliate's rules and regulations, including COVID-19 vaccination requirements.