Director of Operations, UT Dentists-School of Dentistry
DIRECTOR OF OPERATIONS - UT DENTISTS
SCHOOL OF DENTISTRY
Position Summary:
UTHealth's School of Dentistry is seeking a driven and strategic Director of Operations for our multidisciplinary faculty practice, UT Dentists- Dental Service Research and Development Plan (DSRDP). Performing as the primary operational officer, the Director will manage UT Dentist's business, marketing and community outreach and financial and compliance operations, including the accounting, billing and reporting operations of DSRDP.
Working under the visionary leadership of Professor and Dean, Dr. John Valenza and the Chief Clinical Officer, the Director will partner closely with the Associate Dean for Patient Care, Associate Dean for Management, the Director of the Harris Health Dental Clinics, UT Dentists providers and UTHealth Department Chairs. The Director will oversee a departmental budget of over $11 million and the administrative operations of UT Dentists large multispecialty practice, clinical provider staffing of six (6) Harris Health dental clinic locations and the residency training program. The community focused leader will also be responsible for advancing strategic program initiatives, business planning and projections, contract negotiations and maintaining strong relationships with our affiliated hospitals
Position Key Accountabilities:
1. Oversees DSRDP business, financial and compliance operations, which includes the UT Dentists enterprise, the Harris Health System Dental Clinics, and the Harris County Resources for Adults and Children.
2. Oversees the accounting, reporting and billing operations of the DSRDP. Provides solutions, gains consensus and executes changes in revenue cycle improvement efforts across clinical practices for the development of timely and effective revenue cycle practices.
3. Ensures that all new faculty dentists, dental hygienists, and dental auxiliaries are oriented and trained on the various systems, operations, and policies of the DSRDP.
4. Working with the Dean and Chief Clinical Officer, ensures the ongoing review, revision and execution of DSRDP's Strategic Plan and Standard Operation Procedures.
5. Ensures that informative monthly and annual management reports are prepared for the Chief Clinical Officer, Dean, DSRDP Board of Directors, Associate Dean for Patient Care, Associate Dean for Management, Chairs of clinical departments and faculty practicing in UT Dentists clinics.
6. Collaborates with Public Affairs, UTSD Communications and UTHealth affiliates to establish and implement short-term and long-term marketing plans to identify goals and objectives towards enhancing brand awareness of the DSRDP enterprise and streamline referral networking initiatives to improve and maintain optimal patient engagement, patient satisfaction and retention.
7. Ensures adequate systems and documentation, including financial, operational and quality assurance are developed, implemented and maintained to meet the needs of the DSRDP.
8. Develops annual budgets for DSRDP in collaboration with the Chief Clinical Officer and Associate Dean for Management.
9. Serves as secretary of the DSRDP Board of Directors.
10. Serves on various DSRDP Board committees as required by DSRDP bylaws, and other School committees as requested by the Chair, Chief Clinical Officer, Dean or his/her designee.
11. Responsible for DSRDP's compliance with all applicable laws, regulations and policies that pertain to the plan.
12. Ensures that all UT System and UTHealth financial accounting and reporting requirements are met for DSRDP, including periodic production of DSRDP/clinical reports required by UT System and UTHealth.
13. Manages Human Resources activities for direct reports in regards to: recruiting and selection, hiring and termination, training, professional development, mentoring, counseling, performance evaluations, and salary planning.
14. Responsible for the design, execution and effectiveness of a system of internal controls which provides reasonable assurance that operations are effective and efficient, assets are safeguarded, and financial information is reliable and compliant with applicable laws, regulations, policies and procedures.
15. Other duties as assigned.
Minimum Education:
Bachelor's degree in Business or related field; advanced degree preferred.
Minimum Experience:
Seven (7) years of related experience.
Physical Requirements:
Exerts up to 50 pounds of force occasionally and/or up to 20 pounds frequently and/or a negligible amount constantly to move objects.
Security Sensitive:
This job class may contain positions that are security sensitive and thereby subject to the provisions of Texas Education Code § 51.215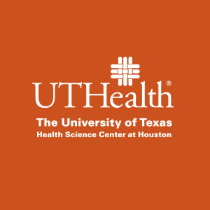 University of Texas Health Science Center at Houston (UTHealth)
Established in 1972 by The University of Texas System Board of Regents, The University of Texas Health Science Center at Houston (UTHealth) is Houston's Health University and Texas' resource for health care education, innovation, scientific discovery and excellence in patient care. The most comprehensive academic health center in the UT System and the U.S. Gulf Coast region, UTHealth is home to schools of biomedical informatics, biomedical sciences, dentistry, nursing and public health and the John P. and Kathrine G. McGovern Medical School. UTHealth includes The University of Texas Harris County Psychiatric Center, as well as the growing clinical practices UT Physicians, UT Dentists and UT Health Services. The university's primary teaching hospitals are Memorial Hermann-Texas Medical Center, Children's Memorial Hermann Hospital and Harris Health Lyndon B. Johnson Hospital.
UTHealth Benefits
UTHealth offers a comprehensive and competitive benefits package. For more information on our benefits programs please refer to the UTHealth Office of Benefits Website.
Equal Employment Opportunity Statement
UTHealth is committed to providing equal opportunity in all employment-related activities without regard to race, color, religion, sex, sexual orientation, national origin, age, disability, genetic information, gender identity or expression, veteran status or any other basis prohibited by law or university policy. Reasonable accommodation, based on disability or religious observances, will be considered in accordance with applicable law and UTHealth policy. The University maintains affirmative action programs with respect to women, minorities, individuals with disabilities, and eligible veterans in accordance with applicable law.
COVID-19 Protocol
As you may already know, UTHealth recently decided to take an important and necessary step to protect members of our community against COVID-19 by making COVID-19 vaccinations mandatory for all employees, residents, fellows, contractors, and volunteers. Individuals subject to the vaccination requirement must be fully vaccinated on or by January 4th, 2022. Additionally, all members of our community—including students and visitors—are required to comply with our new COVID-19 Workplace Safety Protocol, which contains masking and physical distancing requirements that applies in certain settings depending on the individual's vaccination status. 

In addition, all UTHealth employees who are assigned to work at a location that is subject to the affiliated partner's hospital, clinical offices, or agency are required to abide by UTHealth's rules and regulations, as well as the affiliate's rules and regulations, including COVID-19 vaccination requirements.