Director Management Operations Microbiology and Molecular Genetics
Director Management Operations
Microbiology and Molecular Genetics
Position Summary
UTHealth's McGovern Medical School is seeking a visionary leader to serve as the Director of Management Operations (DMO) for its Department of Microbiology and Molecular Genetics (MMG). This is an opportunity for a participative Director to lead a department that is highly committed to excellence in both research and education for over 30 years. A large majority of the department's faculty have been successful in securing new and renewing grants from the NIH, NSF, and the Welch Foundation. In fiscal year 2021 the MMG faculty was awarded $7.3 million in grant funds, indicative of continuing the Department's long-standing tradition of strong financial support.
The DMO will perform as the chief business, finance, and administrative officer for the academic and research areas of the department, and will oversee the annual budget and administrative operations of 18 laboratories.
Working under the leadership of the Chair, the DMO will identify and develop strategies and initiatives to fund the department's research and teaching efforts. The next DMO will have the opportunity to partner closely with the MMG's vibrant group of renowned faculty, trainees, and staff, including 22 faculty members, of whom 18 are tenured or tenure-track (8 full, 5 associate, and 5 assistant professors).
Position Key Accountabilities
Plans, implements, and controls operational, financial, administrative and philanthropic activities in the areas of education, research services for the department under the direction of the Executive Director of Administration – Medical School, and department Chairs.

Designs and evaluates operational and financial models; prepares and implements business and strategic plans, and develops and maintains administrative infrastructure for efficient and financially sound operations.

Develops, implements, and monitors budget for multiple funding sources and ensures budget compliance with grant, legislative or organizational policies, procedures, rules and regulations.

Assists with the evaluation and preparation of grant proposals and budgets, monitors compliance with grant restrictions/regulations, and ensures appropriate reporting to granting agencies.

Ensures faculty, staff, students and fellows understand compliance regulations and rules.

In conjunction with Department Chair and faculty, identifies and develops entrepreneurial projects to fund research and/or teaching efforts in support of the Department and Medical School stated missions.

Manages departmental facilities, procurement activities, equipment purchases, and equipment inventory. Oversees construction and/or renovation projects.

Serves as key liaison for department with other UT-H areas such as the Graduate School, Sponsored Projects, Accounting, Purchasing, Human Resources, Legal Affairs, Compliance, other medical school departments and external entities such as other state and federal agencies and professional organizations.

Acts as a designated responsible party for financial reporting for the department. Ensures the department's accounts are reconciled in a timely manner, and that the adequate separation of duties are established and maintained and that any contingent liabilities are identified and adequately communicated to the university's central financial reporting personnel. Has an affirmative role to ensure that financial information for the department reflects actual results of operations.

Balances the needs of department chair and central finance and accounting, through open communication and professional competence.

Prepares and interprets financial analyses to better support the department's mission.

Manages contracts for professional services, processing contractual agreements, invoicing and collection activities to ensure a positive margin. Understands that, at a minimum, recovery of the full costs of services provided is an important goal of contractual "sales" of department's personnel and other resources.

Manages Human Resource functions for the department with regards to: recruiting and selection, hiring and termination, training, professional development, mentoring, counseling, performance evaluations, and salary planning.

Responsible for the design, execution and effectiveness of a system of internal controls which provides reasonable assurance that operations are effective and efficient, assets are safeguarded; financial information is reliable and compliant with applicable laws, regulations, policies and procedures.

Serves on or leads various medical school, university or external professional committees.

Performs other duties as assigned.
Certification/Skills
Minimum Education
Bachelor's degree in Science, Business, Public Health Care Administration or related field. Advanced degree preferred
Minimum Experience
Seven (7) years of related experience preferably in an academic or healthcare administration setting.
Physical Requirements
Exerts up to 20 pounds of force occasionally and/or up to 10 pounds frequently and/or a negligible amount constantly to move objects.
Security Sensitive
This job class may contain positions that are security sensitive and thereby subject to the provisions of Texas Education Code § 51.215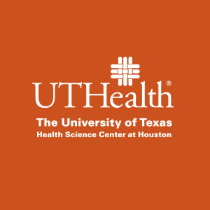 University of Texas Health Science Center at Houston (UTHealth)
Established in 1972 by The University of Texas System Board of Regents, The University of Texas Health Science Center at Houston (UTHealth) is Houston's Health University and Texas' resource for health care education, innovation, scientific discovery and excellence in patient care. The most comprehensive academic health center in the UT System and the U.S. Gulf Coast region, UTHealth is home to schools of biomedical informatics, biomedical sciences, dentistry, nursing and public health and the John P. and Kathrine G. McGovern Medical School. UTHealth includes The University of Texas Harris County Psychiatric Center, as well as the growing clinical practices UT Physicians, UT Dentists and UT Health Services. The university's primary teaching hospitals are Memorial Hermann-Texas Medical Center, Children's Memorial Hermann Hospital and Harris Health Lyndon B. Johnson Hospital.
UTHealth Benefits
UTHealth offers a comprehensive and competitive benefits package. For more information on our benefits programs please refer to the UTHealth Office of Benefits Website.
Equal Employment Opportunity Statement
UTHealth is committed to providing equal opportunity in all employment-related activities without regard to race, color, religion, sex, sexual orientation, national origin, age, disability, genetic information, gender identity or expression, veteran status or any other basis prohibited by law or university policy. Reasonable accommodation, based on disability or religious observances, will be considered in accordance with applicable law and UTHealth policy. The University maintains affirmative action programs with respect to women, minorities, individuals with disabilities, and eligible veterans in accordance with applicable law.
COVID-19 Protocol
As you may already know, UTHealth recently decided to take an important and necessary step to protect members of our community against COVID-19 by making COVID-19 vaccinations mandatory for all employees, residents, fellows, contractors, and volunteers. Individuals subject to the vaccination requirement must be fully vaccinated on or by January 4th, 2022. Additionally, all members of our community—including students and visitors—are required to comply with our new COVID-19 Workplace Safety Protocol, which contains masking and physical distancing requirements that applies in certain settings depending on the individual's vaccination status. 

In addition, all UTHealth employees who are assigned to work at a location that is subject to the affiliated partner's hospital, clinical offices, or agency are required to abide by UTHealth's rules and regulations, as well as the affiliate's rules and regulations, including COVID-19 vaccination requirements.