Director, Gift Planning II
DIRECTOR OF GIFT PLANNING II
Position Summary
Develops, implements, and evaluates comprehensive gift planning and fundraising efforts for identification, cultivation, solicitation and stewardship of planned and blended gift prospects. Works with directors of development developing strategies, supporting cultivation and solicitation visits that lead to planned and blended gifts.
Position Key Accountabilities
Develops strategy for planned and blended gifts from individuals. Identifies, cultivates, and manages a pool of approximately 70 prospective planned and blended gift prospects.

Works with the prospect research team to develop strong and continuous donor pool.

Meets metrics and goals as established by the central development office.

Travels primarily in state with occasional national travel to secure private support from individuals.

Serves as a resource for development officers by assisting with planned giving discussions and donor presentations, as well as developing strategies for blended gifts to maximize gift potential.

Stewards Heritage Society Members, which includes follow-up visits as needed.

Collaborates with the stewardship team to ensure timely and appropriate donor recognition.

Keeps abreast of charitable giving tax laws and planned giving instruments.

May provide training to the development staff and others on planned giving topics.

Constructs a set of activities and initiatives leading to the solicitation of planned and blended gifts. Works with volunteers, professional advisors, and directors of development to identify individual planned giving prospects.

May support marketing program planning.

May support budget planning process.

May support planned giving advisory council.

Participates in University development meetings as appropriate. Attends events/special functions as required.

Manages Human Resources activities for direct reports in regards to: recruiting and selection; hiring and termination, training, development, mentoring, counseling, performance evaluations, and salary planning.

Responsible for the design, execution and effectiveness of a system of internal controls which provides reasonable assurance that operations are effective and efficient, assets are safeguarded; financial information is reliable and compliant with applicable laws, regulations, policies and procedures.

Performs other duties as assigned.
UTHealth has retained the services of the Bryant Group to assist in this search. Please submit a cover letter and resume or nominations, in confidence, to:info@bryantgroup.com. For additional information, please visit their website at https://bryantgrp.com/clients/open-positions/
Certification/Skills
Ability to work with minimal supervision; demonstrated energetic and enthusiastic self-starter with the ability to relate well with and influence decisions of a diverse constituency. Proven track record of cultivating, soliciting, and closing gifts of $50,000 and above. Ability to systematically analyze complex issues and resolve problems quickly, using discretion with sensitive material. Ability to effectively communicate complex information clearly in oral and written formats to a variety of audiences. Skilled in working cooperatively in a team environment. Prefer demonstrated record of cultivating and closing gifts at five and six-figure level.
Minimum Education
Bachelor's degree in related field. Master's and/or J.D. preferred.
Minimum Experience
Six (6) years major gift fundraising planned giving, or related experience. Prefer experience in higher education and/or healthcare setting. May substitute required experience with equivalent years of education beyond the minimum education requirement.
Physical Requirements
Exerts up to 20 pounds of force occasionally and/or up to 10 pounds frequently and/or a negligible amount constantly to move objects.
Security Sensitive
This job class may contain positions that are security sensitive and thereby subject to the provisions of Texas Education Code § 51.215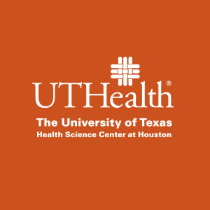 University of Texas Health Science Center at Houston (UTHealth)
Established in 1972 by The University of Texas System Board of Regents, The University of Texas Health Science Center at Houston (UTHealth) is Houston's Health University and Texas' resource for health care education, innovation, scientific discovery and excellence in patient care. The most comprehensive academic health center in the UT System and the U.S. Gulf Coast region, UTHealth is home to schools of biomedical informatics, biomedical sciences, dentistry, nursing and public health and the John P. and Kathrine G. McGovern Medical School. UTHealth includes The University of Texas Harris County Psychiatric Center, as well as the growing clinical practices UT Physicians, UT Dentists and UT Health Services. The university's primary teaching hospitals are Memorial Hermann-Texas Medical Center, Children's Memorial Hermann Hospital and Harris Health Lyndon B. Johnson Hospital.
UTHealth Benefits
UTHealth offers a comprehensive and competitive benefits package. For more information on our benefits programs please refer to the UTHealth Office of Benefits Website.
Equal Employment Opportunity Statement
UTHealth is committed to providing equal opportunity in all employment-related activities without regard to race, color, religion, sex, sexual orientation, national origin, age, disability, genetic information, gender identity or expression, veteran status or any other basis prohibited by law or university policy. Reasonable accommodation, based on disability or religious observances, will be considered in accordance with applicable law and UTHealth policy. The University maintains affirmative action programs with respect to women, minorities, individuals with disabilities, and eligible veterans in accordance with applicable law.
COVID-19 Protocol
As you may already know, UTHealth recently decided to take an important and necessary step to protect members of our community against COVID-19 by making COVID-19 vaccinations mandatory for all employees, residents, fellows, contractors, and volunteers. Individuals subject to the vaccination requirement must be fully vaccinated on or by January 4th, 2022. Additionally, all members of our community—including students and visitors—are required to comply with our new COVID-19 Workplace Safety Protocol, which contains masking and physical distancing requirements that applies in certain settings depending on the individual's vaccination status. 

In addition, all UTHealth employees who are assigned to work at a location that is subject to the affiliated partner's hospital, clinical offices, or agency are required to abide by UTHealth's rules and regulations, as well as the affiliate's rules and regulations, including COVID-19 vaccination requirements.