Director, Charge Capture and Coding Operations
POSITION SUMMARY:
Responsible for providing strategic leadership and oversight of organization-wide initiatives and processes designed to support the Revenue Charge Capture, Coding and front-end Billing Operations for UT physicians at all locations in an effort to reach 100% charge capture. Responsible for various revenue cycle initiatives and associated operational support.
POSITION KEY ACCOUNTABILITIES:
1. Serves as the business owner and subject matter expert for all coding, charge capture (including interfaced transactions) processes for the practice plan into UTHealth's practice management system to ensure timely processing of professional fee charges.
2. Provides solutions, gains consensus and executes change in the revenue charge capture and coding process and lead improvement efforts (including providing input to operational training groups) across the clinical departments and front-end billing functions for the development of consistent and comprehensive revenue cycle practices to optimize revenue capture.
3. Collaborates with Billing Compliance and Managed Care Contracting to ensure governmental regulations and payer requirements are being implemented and maintained.
4. Develops, implements, and monitors productivity standards for coding and charge capture. In addition, performs analyses along the charge capture process as well as payer denials and manages an action plan for performance improvement in an effort to improve revenue, reduce charge lag and payer denials.
5. Participates in the development, implementation and maintenance of new features and functionalities in the practice management's charge capture and coding processes with a keen understanding of their downstream effect.
6. Act as the lead for Revenue Cycle in implementing automated systems and processes for the charge capture and coding process (CodeRyte, charge interfaces, etc.).
7. Responsible for various revenue cycle initiatives and associated operational support and developing a staffing model that includes workload assessment.
8. Accountable for fostering collaborative relationships with all customers of the revenue cycle.
9. Manages Human Resources activities for direct reports in regards to: recruiting and selection; hiring and termination, training, development, mentoring, counseling, performance evaluations, and salary planning.
10. Responsible for the design, execution and effectiveness of a system of internal controls which provides reasonable assurance that operations are effective and efficient, assets are safeguarded; financial information is reliable and compliant with applicable laws, regulations, policies and procedures.
11. Performs other duties as assigned.
CERTIFICATIONS/SKILLS:
Strong leadership, analytical and communication (oral and written) skills.
Proficiency in various practice management systems, including EPIC and Athena (GECB), MS Office products as well as various claim scrubber technologies preferred.
CPC certification highly preferred.
MINIMUM EDUCATION:
Bachelor's degree in Accounting, Business Administration or related; or equivalent experience in lieu of degree.
MINIMUM EXPERIENCE:
Seven (7) years of related experience, with leadership experience in a large multi-specialty practice environment preferred.
PHYSICAL REQUIREMENTS:
Exerts up to 20 pounds of force occasionally and/or up to 10 pounds frequently and/or a negligible amount of force to move objects.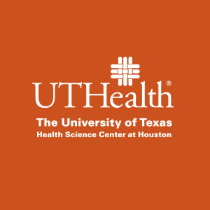 University of Texas Health Science Center at Houston (UTHealth)
Established in 1972 by The University of Texas System Board of Regents, The University of Texas Health Science Center at Houston (UTHealth) is Houston's Health University and Texas' resource for health care education, innovation, scientific discovery and excellence in patient care. The most comprehensive academic health center in the UT System and the U.S. Gulf Coast region, UTHealth is home to schools of biomedical informatics, biomedical sciences, dentistry, nursing and public health and the John P. and Kathrine G. McGovern Medical School. UTHealth includes The University of Texas Harris County Psychiatric Center, as well as the growing clinical practices UT Physicians, UT Dentists and UT Health Services. The university's primary teaching hospitals are Memorial Hermann-Texas Medical Center, Children's Memorial Hermann Hospital and Harris Health Lyndon B. Johnson Hospital.
UTHealth Benefits
UTHealth offers a comprehensive and competitive benefits package. For more information on our benefits programs please refer to the UTHealth Office of Benefits Website.
Equal Employment Opportunity Statement
UTHealth is committed to providing equal opportunity in all employment-related activities without regard to race, color, religion, sex, sexual orientation, national origin, age, disability, genetic information, gender identity or expression, veteran status or any other basis prohibited by law or university policy. Reasonable accommodation, based on disability or religious observances, will be considered in accordance with applicable law and UTHealth policy. The University maintains affirmative action programs with respect to women, minorities, individuals with disabilities, and eligible veterans in accordance with applicable law.