Detective, University Police-(UTPD)
💼

UTHealth Administration
📅







210002ES

Requisition #
Position Summary:
The primary purpose of the Detective position is to provide investigative expertise and oversight on a wide variety of criminal investigations. Responsible for conducting investigations while enforcing criminal laws and institutional regulations that promote the protection, safety and welfare of students, employees, patients, visitors and all property within the areas under the control and jurisdiction of the University of Texas System. Serves as a Campus Security Authority as defined by the Jeanne Clery Disclosure of Campus Security Policy and Campus crime Statistics Act (Clery Act).
Position Key Accountabilities:
Investigations Lead investigator on all major criminal matters and lengthy investigations; ability to effect forcible arrests of violators; ability to communicate with witnesses and complainants in an effective manner; conducts skillful interviews/interrogations of suspects, prisoners, complainants and witnesses to obtain information beneficial to the investigation and the apprehension and conviction of offenders; prepares investigative and activity reports, maintains records and responds to correspondence. Conducts investigations in cooperation with federal, state, county and local agencies and such other cases and matters as may be assigned; maintains a close working relationship and liaison with department members and other law enforcement agencies. Conducts complex criminal investigations; interprets complex information; frequently makes decisions without consulting a supervisor; exercises extensive independent judgment and takes appropriate action with limited opportunity to evaluate alternatives; obtains and executes search and arrest warrants; as directed, supervises subordinates while they are conducting investigations, surveillances, interviews, interrogations and crime scene processing; ability to work effectively over a prolonged period of time; ability to maintain confidentiality of information and to restrict the use of such information.
Analysis and Audits When instructed by the Chief of Police or his/her designee, conducts undercover surveillance, investigations and internal investigations. Conducts audits of criminal cases and is responsible for case management; performs transfer officer duties for criminal cases to offices of various prosecutors. Develops sources of information; locates and interviews confidential informants; visits locations frequented by criminals to determine criminal habits, associates, characteristics, aliases and other relevant information; makes analysis of crime trends and patterns; possesses forensic and technical surveillance equipment expertise. Crime scene specialist; conducts crime scene searches, at which time he/she appropriately searches for, seizes and preserves evidence which is needed for the investigation of the crime and the apprehension and conviction of the offender; acts as custodian and technician of evidence.
Testimony and Adminitrative Tasks Gives credible testimony in the criminal and civil courts of this state and The United States. Effectively testifies in grand juries, county, district and federal courts. Participates in public relations and crime prevention enhancement activities by attending civic club meetings, churches, schools and other places of public or university gathering and explaining the activities and functions of the police department and crime prevention methods. May conduct research on key topical areas and develop targeted presentations for departmental personnel. Trains and mentors investigators by providing training and instruction in the methods and techniques of criminal investigations; prepares administrative documentation necessary to the work function; provides training for departmental personnel and conducts crime prevention programs on campus; determines investigators' training needs. Complies with all state and university policies. Maintains current knowledge of the policies, procedures, rules and regulations of the department pertaining to assigned area of responsibility; remains current on job-specific procedures, laws, rules and regulations through professional development courses, meetings, research and job-related publications; demonstrates the skill to apply these specialized techniques in the course of his/her duties. Keeps supervisor informed of activities and findings. Provides dignitary protection and transportation services as required.
Oher Duties as Assigned Other duties to include, but not limited to, emergency recall and/or may be required to remain onsite or work extended hours during man-made or natural disasters and unusual occurrences on campus. Local or long distance travel may be required for training or other business purposes occasionally.
Certification/Skills:
All of the following:
Posses Peace Officer License from the Texas Commission on Law Enforcement (TCOLE) and Valid (or ability to obtain) Class C Texas driver's license.
Minimum Education:
In accordance with current levels of education for commissioned police officers of the University of Texas System as adopted by the Board of Regents.
Minimum Experience:
Ten years experience as a commissioned peace officer, with six years as an investigator or detective.
Preferred Experience: Experience and expertise in financial, fraud and computer related crime investigations. Possess an advanced certification from the Texas Commission on Law Enforcement Standards and Education.
Physical Requirements:
Exerts up to 50 pounds of force occasionally and/or up to 20 pounds frequently and/or up to 10 pounds constantly to move objects.
Security Sensitive:
This job class may contain positions that are security sensitive and thereby subject to the provisions of Texas Education Code § 51.215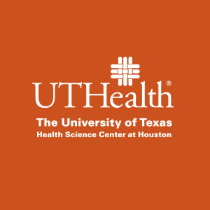 University of Texas Health Science Center at Houston (UTHealth)
Established in 1972 by The University of Texas System Board of Regents, The University of Texas Health Science Center at Houston (UTHealth) is Houston's Health University and Texas' resource for health care education, innovation, scientific discovery and excellence in patient care. The most comprehensive academic health center in the UT System and the U.S. Gulf Coast region, UTHealth is home to schools of biomedical informatics, biomedical sciences, dentistry, nursing and public health and the John P. and Kathrine G. McGovern Medical School. UTHealth includes The University of Texas Harris County Psychiatric Center, as well as the growing clinical practices UT Physicians, UT Dentists and UT Health Services. The university's primary teaching hospitals are Memorial Hermann-Texas Medical Center, Children's Memorial Hermann Hospital and Harris Health Lyndon B. Johnson Hospital.
UTHealth Benefits
UTHealth offers a comprehensive and competitive benefits package. For more information on our benefits programs please refer to the UTHealth Office of Benefits Website.
Equal Employment Opportunity Statement
UTHealth is committed to providing equal opportunity in all employment-related activities without regard to race, color, religion, sex, sexual orientation, national origin, age, disability, genetic information, gender identity or expression, veteran status or any other basis prohibited by law or university policy. Reasonable accommodation, based on disability or religious observances, will be considered in accordance with applicable law and UTHealth policy. The University maintains affirmative action programs with respect to women, minorities, individuals with disabilities, and eligible veterans in accordance with applicable law.
COVID-19 Protocol
As you may already know, UTHealth recently decided to take an important and necessary step to protect members of our community against COVID-19 by making COVID-19 vaccinations mandatory for all employees, residents, fellows, contractors, and volunteers. Individuals subject to the vaccination requirement must be fully vaccinated on or by January 4th, 2022. Additionally, all members of our community—including students and visitors—are required to comply with our new COVID-19 Workplace Safety Protocol, which contains masking and physical distancing requirements that applies in certain settings depending on the individual's vaccination status. 

In addition, all UTHealth employees who are assigned to work at a location that is subject to the affiliated partner's hospital, clinical offices, or agency are required to abide by UTHealth's rules and regulations, as well as the affiliate's rules and regulations, including COVID-19 vaccination requirements.