Data Management Analyst - Orthopedic Research
Orthopedic Research
Full Time
Nonexempt
TMC Location
Position Summary:
Responsible for developing and supporting PROMIS scoring for all clinical patients, the introduction and support of subspecialty registries and handle RedCap. This individual will also be able to perform searches for ongoing research studies and quality management.
Functions:
RedCAP
- Manage user access for RedCAP projects
- Maintain Trauma, Spine, and pediatric rounding list
- Maintain Hip Preservation database
- Develop new databases and clinical support database as requested
- Developing support tools for clinical use
- Manage/update billing/coding process through RedCAP
- Develop tools such as surgical case trackers for faculty to facilitate reporting
- Coordination of projects/initiatives with the UT School of Bioinformatics
- Develop PROMIS reporting with EPIC support
Utilizing analytical and data management tools, performs intermediate level data creation, management, analysis and troubleshooting activities in support of multiple research projects and studies. Performs statistical analyses associated with research projects.
Position Key Accountabilities:
Responsible for managing/maintaining data for multiple projects or research efforts.
Creates, supports, and troubleshoots tools or software used to manage data.
Develops and maintains quality controls for all research databases.
Designs database queries and compiles, analyzes, and reports statistical data for research projects.
Interfaces with vendors and offsite researchers and coordinators.
Other duties as assigned.
Certification/Skills:
Detailed knowledge of query design, report creation, and graphic representations of data.
Knowledge and experience managing complex databases.
Experience providing analysis of data.
Minimum Education:
Bachelor's degree in business, computer science, or related field or related experience in lieu of education.
Minimum Experience:
Three years of experience with complex databases. May substitute required experience with equivalent years of education beyond the minimum education requirement
Physical Requirements:
Exerts up to 50 pounds of force occasionally and/or up to 20 pounds frequently and/or up to 10 pounds constantly to move objects.
This position may include work involving potentially hazardous chemical, biological or radioactive agents.
Security Sensitive:
This job class may contain positions that are security sensitive and thereby subject to the provisions of Texas Education Code § 51.215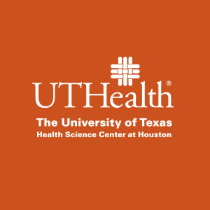 University of Texas Health Science Center at Houston (UTHealth)
Established in 1972 by The University of Texas System Board of Regents, The University of Texas Health Science Center at Houston (UTHealth) is Houston's Health University and Texas' resource for health care education, innovation, scientific discovery and excellence in patient care. The most comprehensive academic health center in the UT System and the U.S. Gulf Coast region, UTHealth is home to schools of biomedical informatics, biomedical sciences, dentistry, nursing and public health and the John P. and Kathrine G. McGovern Medical School. UTHealth includes The University of Texas Harris County Psychiatric Center, as well as the growing clinical practices UT Physicians, UT Dentists and UT Health Services. The university's primary teaching hospitals are Memorial Hermann-Texas Medical Center, Children's Memorial Hermann Hospital and Harris Health Lyndon B. Johnson Hospital.
UTHealth Benefits
UTHealth offers a comprehensive and competitive benefits package. For more information on our benefits programs please refer to the UTHealth Office of Benefits Website.
Equal Employment Opportunity Statement
UTHealth is committed to providing equal opportunity in all employment-related activities without regard to race, color, religion, sex, sexual orientation, national origin, age, disability, genetic information, gender identity or expression, veteran status or any other basis prohibited by law or university policy. Reasonable accommodation, based on disability or religious observances, will be considered in accordance with applicable law and UTHealth policy. The University maintains affirmative action programs with respect to women, minorities, individuals with disabilities, and eligible veterans in accordance with applicable law.
COVID-19 Protocol
As you may already know, UTHealth recently decided to take an important and necessary step to protect members of our community against COVID-19 by making COVID-19 vaccinations mandatory for all employees, residents, fellows, contractors, and volunteers. Individuals subject to the vaccination requirement must be fully vaccinated on or by January 4th, 2022. Additionally, all members of our community—including students and visitors—are required to comply with our new COVID-19 Workplace Safety Protocol, which contains masking and physical distancing requirements that applies in certain settings depending on the individual's vaccination status. 

In addition, all UTHealth employees who are assigned to work at a location that is subject to the affiliated partner's hospital, clinical offices, or agency are required to abide by UTHealth's rules and regulations, as well as the affiliate's rules and regulations, including COVID-19 vaccination requirements.