Community Health Worker I - School of Public Health - Part Time - Bilingual
💼

UTHealth School of Public Health
📅







2100035D

Requisition #
Department: School of Public Health
Location: Texas Medical Center- Houston, TX
Position Type: Casual/Part Time (up to 15-19/hrs per week)
Position Summary:
The overall goal of the project, "Salud en Mis Manos: Delivering Evidence-Based Breast & Cervical Cancer Prevention Services to Latinas in Underserved Texas South and Gulf Coast Communities" (Lara S. Savas, PI) is to increase mammography, cervical screening and HPV vaccination among Latinas ages 18 years and over in the greater Harris County area. The Certified Community Health Worker will recruit participants, deliver the program's education session virtually, over the phone or in person; and deliver follow-up health coaching navigation calls to participants past due for their breast and cervical cancer screening and HPV vaccinations.
Position Key Accountabilities:
Works in the field traveling to community organizations, clinics or homes to recruit participants

Delivers cancer prevention class to participants; discusses participants' questions or concerns, and refers to appropriate community health resources, as outlined in the program's procedures.

Delivers follow-up health coaching navigation calls to participants due for their breast and cervical cancer screenings and HPV vaccinations.

Reports administrative details such as time and effort, and mileage.

Helps patients utilize resources in their area and assist with applications for eligible programs.

Educates patients of clinical care team roles, expectations of patient centered medical home (PCMH) activities to manage their health conditions, and the importance of preventative health care. Motivates patients to be active, engaged participants in their health care.

Thoroughly documents patient encounter activities and follow up functions of resource distribution and referrals to resolve patient needs.

Maintains a comprehensive understanding of community needs, resources, services and programs available to advocate for patient needs and requests.

Continuously expands knowledge for professional growth and development to meet requirements to maintain State certification and skills competency that supports department goals.

Maintains confidentiality per HIPAA guidelines in regards to patient information. Adheres to all policies, procedures and standards within the organization.

Performs other duties as assigned.
Certification/Skills:
Texas Department of State Health Services (DSHS) – Certified CHW

Bilingual (English/Spanish)

Must have ability to perform complex and diverse administrative duties that involve application of procedures and demonstrate appropriate judgment within the CHW scope of work.
Must be able and willing to travel to offsite locations to include Harris and surrounding counties to perform work activites on a regular basis.

Must be proficient in the use of Word, Excel, Internet and Google Drive items.

Experience in community. outreach, health education and case management.

Good communication skills, both written and verbal.

Priority given to applicants with REDCap experience.
Minimum Education:
High school diploma or GED.
Minimum Experience:
One (1) year of relevant work experience in health, social worker or education. May substitute required experience with equivalent years of education beyond the minimum education requirement.
Physical Requirements:
Exerts up to 20 pounds of force occasionally and/or up to 10 pounds frequently and/or a negligible amount constantly to move objects.
Security Sensitive:
This job class may contain positions that are security sensitive and thereby subject to the provisions of Texas Education Code § 51.215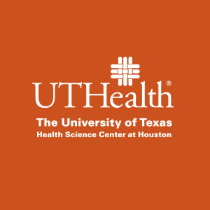 University of Texas Health Science Center at Houston (UTHealth)
Established in 1972 by The University of Texas System Board of Regents, The University of Texas Health Science Center at Houston (UTHealth) is Houston's Health University and Texas' resource for health care education, innovation, scientific discovery and excellence in patient care. The most comprehensive academic health center in the UT System and the U.S. Gulf Coast region, UTHealth is home to schools of biomedical informatics, biomedical sciences, dentistry, nursing and public health and the John P. and Kathrine G. McGovern Medical School. UTHealth includes The University of Texas Harris County Psychiatric Center, as well as the growing clinical practices UT Physicians, UT Dentists and UT Health Services. The university's primary teaching hospitals are Memorial Hermann-Texas Medical Center, Children's Memorial Hermann Hospital and Harris Health Lyndon B. Johnson Hospital.
UTHealth Benefits
UTHealth offers a comprehensive and competitive benefits package. For more information on our benefits programs please refer to the UTHealth Office of Benefits Website.
Equal Employment Opportunity Statement
UTHealth is committed to providing equal opportunity in all employment-related activities without regard to race, color, religion, sex, sexual orientation, national origin, age, disability, genetic information, gender identity or expression, veteran status or any other basis prohibited by law or university policy. Reasonable accommodation, based on disability or religious observances, will be considered in accordance with applicable law and UTHealth policy. The University maintains affirmative action programs with respect to women, minorities, individuals with disabilities, and eligible veterans in accordance with applicable law.
COVID-19 Protocol
As you may already know, UTHealth recently decided to take an important and necessary step to protect members of our community against COVID-19 by making COVID-19 vaccinations mandatory for all employees, residents, fellows, contractors, and volunteers. Individuals subject to the vaccination requirement must be fully vaccinated on or by January 4th, 2022. Additionally, all members of our community—including students and visitors—are required to comply with our new COVID-19 Workplace Safety Protocol, which contains masking and physical distancing requirements that applies in certain settings depending on the individual's vaccination status. 

In addition, all UTHealth employees who are assigned to work at a location that is subject to the affiliated partner's hospital, clinical offices, or agency are required to abide by UTHealth's rules and regulations, as well as the affiliate's rules and regulations, including COVID-19 vaccination requirements.