Clinician I/II, HCPC
💼

UTHealth Harris County Psychiatric Center
📅







1800021W

Requisition #
Position Summary:
Provides professional case management and clinical therapeutic services in an acute care psychiatric hospital focused on overseeing the care of patients from admissions through discharge.
Location: Harris County Psychiatric Center
Dept.: HCPC Programming
Status: Full-Time
FLSA: Non-exempt
Position Key Accountabilities:
1. Provides indirect services to patients. Acts as an advocate for the patient/family with the treatment team.
2. Provides direct services to patients including: biopsychosocial/psychosocial assessment, discharge planning, and treatment that includes: individual, group and family therapy, crisis intervention and treatment planning.
3. Provides oversight of patient's care, progress in treatment, and progress toward discharge in order to prevent both the over-utilization and the under-utilization of inpatient treatment services. This is accomplished through feedback to and from the patient, significant others, the treatment team, and UR and community resources.
4. Works with a multidisciplinary treatment team to develop an individualized treatment, and a discharge plan that enables patients to quickly return to outpatient treatment programs. Works closely with physicians in identifying diagnoses to assist in the treatment process. Develops a discharge plan that will support patient's ongoing recovery and development.
5. Assesses the psychosocial functioning of patients at admission and throughout the treatment program; conducts interviews with patients and significant others to determine assets as well as challenges to optimal patient functioning both while in the program and upon discharge to a lesser restrictive level of care.
6. Establishes and maintains relationships with community resources to assist patients medical needs at discharge for on-going treatment, residence, financial support, transportation, education, and vocational rehabilitation.
7. Refers patients and family to community resources.
8. Applies for court ordered mental health services for patients unable or unwilling to consent to treatment deemed necessary to protect the life of the patient or others. Presents to the Probate Court, both in writing and in oral testimony, reports of the specific patients behaviors prompting the request for involuntary admissions for services.
9. Other duties as assigned.
Certification/Skills:
Current license from the Texas Board of Social Work Examiners to practice as a Licensed Master Social Worker (LMSW) or Licensed Professional Counselor (LPC).
Minimum Education:
Master's degree in a behavioral science.
Minimum Experience:
One year experience in a mental health setting.
Physical Requirements:
Exerts up to 50 pounds of force occasionally and/or up to 20 pounds frequently and/or up to 10 pounds constantly to move objects.
Security Sensitive:
This job class may contain positions that are security sensitive and thereby subject to the provisions of Texas Education Code § 51.215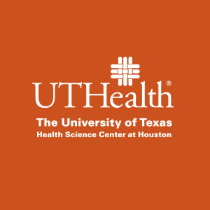 University of Texas Health Science Center at Houston (UTHealth)
Established in 1972 by The University of Texas System Board of Regents, The University of Texas Health Science Center at Houston (UTHealth) is Houston's Health University and Texas' resource for health care education, innovation, scientific discovery and excellence in patient care. The most comprehensive academic health center in the UT System and the U.S. Gulf Coast region, UTHealth is home to schools of biomedical informatics, biomedical sciences, dentistry, nursing and public health and the John P. and Kathrine G. McGovern Medical School. UTHealth includes The University of Texas Harris County Psychiatric Center, as well as the growing clinical practices UT Physicians, UT Dentists and UT Health Services. The university's primary teaching hospitals are Memorial Hermann-Texas Medical Center, Children's Memorial Hermann Hospital and Harris Health Lyndon B. Johnson Hospital.
UTHealth Benefits
UTHealth offers a comprehensive and competitive benefits package. For more information on our benefits programs please refer to the UTHealth Office of Benefits Website.
Equal Employment Opportunity Statement
UTHealth is committed to providing equal opportunity in all employment-related activities without regard to race, color, religion, sex, sexual orientation, national origin, age, disability, genetic information, gender identity or expression, veteran status or any other basis prohibited by law or university policy. Reasonable accommodation, based on disability or religious observances, will be considered in accordance with applicable law and UTHealth policy. The University maintains affirmative action programs with respect to women, minorities, individuals with disabilities, and eligible veterans in accordance with applicable law.