Clinic Coordinator
💼

McGovern Medical School at UTHealth
📅







180000A7

Requisition #
Position Summary:
Provides trained paramedical support in administering health care services and a variety of advanced and complex clerical tasks to support clinic functions.
Location: Texas Medical Center
Dept.: MSB - Orthopedic Surgery
Status: Full-Time
FLSA: Non-Exempt
Position Key Accountabilities:
1. Makes medium to complex administrative decisions requiring a comprehensive knowledge of a wide range of regulations, policies, and procedures.
2. Conducts the initial screening of occupational medicine patients which involves audiometric testing, keystone machine eye testing, electrocardiogram testing, vital signs, height and weight, spyrometer testing, and preparation of reporting forms.
3. Assists physicians with examinations.
4. Oversees maintenance of office records such as patients, billings, personnel, purchases, and inventory to ensure compliance with UTHSC-H's human resources and financial management policies and procedures.
5. Directs the patient to the examination room.
6. Schedules patient appointments and tests.
7. Orders and stocks needed clinic supplies. Maintains and schedules repair of diagnostic testing equipment.
8. Responds to emergency situations.
9. Assists with data entry and processing for the financial and/or human resources systems.
10. Codes and processes forms and documents using standard policies and procedures.
11. Establishes and maintains filing systems.
12. Routes incoming mail, answer correspondence not requiring supervisor's attention.
13. Answers multi-line phones and greet/direct visitors.
14. Performs other duties as assigned.
Certification/Skills:
Proficient knowledge of Microsoft Office required.
Use and care of standard clinic equipment required.
Medical Coding Certification preferred.
Minimum Education:
High school diploma or equivalent.
Minimum Experience:
Five years of office experience (including two years in a healthcare setting).
Physical Requirements:
Exerts up to 50 pounds of force occasionally and/or up to 20 pounds frequently and/or up to 10 pounds constantly to move objects.
Security Sensitive:
This job class may contain positions that are security sensitive and thereby subject to the provisions of Texas Education Code § 51.215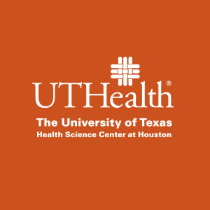 University of Texas Health Science Center at Houston (UTHealth)
Established in 1972 by The University of Texas System Board of Regents, The University of Texas Health Science Center at Houston (UTHealth) is Houston's Health University and Texas' resource for health care education, innovation, scientific discovery and excellence in patient care. The most comprehensive academic health center in the UT System and the U.S. Gulf Coast region, UTHealth is home to schools of biomedical informatics, biomedical sciences, dentistry, nursing and public health and the John P. and Kathrine G. McGovern Medical School. UTHealth includes The University of Texas Harris County Psychiatric Center, as well as the growing clinical practices UT Physicians, UT Dentists and UT Health Services. The university's primary teaching hospitals are Memorial Hermann-Texas Medical Center, Children's Memorial Hermann Hospital and Harris Health Lyndon B. Johnson Hospital.
UTHealth Benefits
UTHealth offers a comprehensive and competitive benefits package. For more information on our benefits programs please refer to the UTHealth Office of Benefits Website.
Equal Employment Opportunity Statement
UTHealth is committed to providing equal opportunity in all employment-related activities without regard to race, color, religion, sex, sexual orientation, national origin, age, disability, genetic information, gender identity or expression, veteran status or any other basis prohibited by law or university policy. Reasonable accommodation, based on disability or religious observances, will be considered in accordance with applicable law and UTHealth policy. The University maintains affirmative action programs with respect to women, minorities, individuals with disabilities, and eligible veterans in accordance with applicable law.