Certified Coders for Revenue Cycle (multiple openings) - Houston, TX
💼

McGovern Medical School at UTHealth
📅







1900007S

Requisition #
Position Summary:
We are looking for several certified coders to join our Revenue Cycle Team. The coder reviews, determines accuracy of and applies the correct coding conventions to patient charge encounters, procedural and surgical services, as defined through physician documentation, regulatory agencies and various third-party payers. Provides general and specialty-specific education related to physician coding/compliance, non-physician practitioner coding/compliance and appropriate coding convention, both individually and to collective groups.
This is a full time role which is eligible for all UTHealth benefits including a low cost healthcare plan and an excellent retirement fund administered by the State of Texas. You will work normal hours during a traditional Monday through Friday work week. The employee will report to an office just South of the NRG Stadium. This is not a remote role. This position is classified as non-exempt.
Position Key Accountabilities:
1. Identifies the correct coding applications utilizing standardized coding conventions required for the patient charge encounters when reviewing physician generated codes, ensuring compliance with regulatory agencies, correct coding initiatives and regulatory guidelines for clinical documentation.
2. Identifies and reports correct code selection from physician documentation, to include, but not be limited to; chart notes, abstracting from medical records documentation, medical diagnostic and/or interventional reports, ensuring compliant coding selections are reported.
3. Reconcile charge ticket against patient schedules.
4. Ensure that patients are charged for all procedures via encounter forms.
5. Identify trends and provide feedback to medical staff, supervisors, and administrative staff.
6. Act as knowledge expert to service provider through familiarity with coding conventions.
7. Partner with providers to inform of new coding conventions, changes in current coding conventions, and provide feedback on the providers coding practices.
8. May include data entry of codes.
9. May include entry and confirmation of patient demographic information.
10. May provide education and training at the guidance of the Reimbursement Operations Manager.
11. May assist with account follow-up and resolution of claim denials.
Certification/Skills:
* Certified Professional Coder (CPC) by the American Academy of Professional Coders or
* Certified Coding Specialist-Physician (CCS-P) by the American Health Information Management Association or
* Registered Health Information Administrator (RHIA)/ Registered Health Information Technician (RHIT) by the American Health Information Management Association.
*Must complete certification within 12 months of employment at UTHSC-H. Monitoring of certification is department's responsibility.
Minimum Education:
High School Diploma or equivalent
Minimum Experience:
Three years of coding experience.
May substitute required experience with equivalent years of education beyond the minimum education requirement.
Physical Requirements:
Exerts up to 20 pounds of force occasionally and/or up to 10 pounds frequently and/or a negligible amount constantly to move objects.
Security Sensitive:
This job class may contain positions that are security sensitive and thereby subject to the provisions of Texas Education Code § 51.215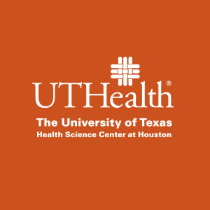 University of Texas Health Science Center at Houston (UTHealth)
Established in 1972 by The University of Texas System Board of Regents, The University of Texas Health Science Center at Houston (UTHealth) is Houston's Health University and Texas' resource for health care education, innovation, scientific discovery and excellence in patient care. The most comprehensive academic health center in the UT System and the U.S. Gulf Coast region, UTHealth is home to schools of biomedical informatics, biomedical sciences, dentistry, nursing and public health and the John P. and Kathrine G. McGovern Medical School. UTHealth includes The University of Texas Harris County Psychiatric Center, as well as the growing clinical practices UT Physicians, UT Dentists and UT Health Services. The university's primary teaching hospitals are Memorial Hermann-Texas Medical Center, Children's Memorial Hermann Hospital and Harris Health Lyndon B. Johnson Hospital.
UTHealth Benefits
UTHealth offers a comprehensive and competitive benefits package. For more information on our benefits programs please refer to the UTHealth Office of Benefits Website.
Equal Employment Opportunity Statement
UTHealth is committed to providing equal opportunity in all employment-related activities without regard to race, color, religion, sex, sexual orientation, national origin, age, disability, genetic information, gender identity or expression, veteran status or any other basis prohibited by law or university policy. Reasonable accommodation, based on disability or religious observances, will be considered in accordance with applicable law and UTHealth policy. The University maintains affirmative action programs with respect to women, minorities, individuals with disabilities, and eligible veterans in accordance with applicable law.