Cast Specialist/Senior - Houston Orthopedic & Spine Physicians
💼

McGovern Medical School at UTHealth
📅







2200005E

Requisition #
UT Physicians Houston Orthopedic & Spine Physicians is hiring a Cast Specialist/Senior Cast Specialist to join their team in Southwest Houston!
Location: Houston Orthopedic & Spine Physicians @ 5420 West Loop South
Position Summary:
Serves as a trained member of the orthopedic team who assists all health care professionals in delivering patient care and assuming appropriate responsibilities concerning all casting duties.
Position Key Accountabilities:
1. Under a physician's direction, prepares, applies, removes and adjusts casts and splints as advised by physician.
2. Assists with procedures, including wound care and fracture reductions as advised by physician
3. Prepares and applies orthopedic appliances, including durable medical equipment such as pre-operative braces, crutches and other soft goods.
4. Conducts specialized measurements for custom brace fitting.
5. Instructs patients in cast care and use of orthopedic appliances, including walking with casts, braces and crutches.
6. Prepares traction and rigs pulleys, ropes and frames to assemble fracture beds as requested by the physician. May assess patients in traction, detect deficiencies in the equipment and make adjustments as needed.
7. Responsible for cleaning and stocking the cast and soft goods room.
8. Responsible for ordering special supplies or equipment, including DME (durable medical equipment) to maintain inventory appropriate with patient volume.
9. Responsible for coordinating collection of patient data as required for billing of specialty equipment.
10. Assists in maintaining a clean and safe environment.
11. Practices positive customer and peer relations.
12. Respects and supports patient rights.
13. Participates in and supports continuous quality improvement activities at the clinic/departmental level.
14. Demonstrates acceptable productivity and practices cost containment.
15. Functions as an interdependent and supportive team member.
16. With appropriate MA certification (completion of an approved MA training program) and having passed the MA competency evaluation, can practice within the limitations of the certification.
17. Other duties as assigned.
Certification/Skills:
Basic Life Support (BLS) certification. A strong knowledge of anatomy, physiology and medical terminology and expertise in the different materials and equipment involved in casts, splints and braces. Considerable knowledge of casting materials is necessary; and reasonable experience in clinic operations series is desirable.
Minimum Education:
High school diploma
Minimum Experience:
One year experience in a hospital, clinic or medical practice setting.
Physical Requirements:
Exerts up to 100 pounds of force occasionally and/or up to 50 pounds frequently and/or up to 20 pounds constantly to move objects.
Security Sensitive:
This job class may contain positions that are security sensitive and thereby subject to the provisions of Texas Education Code § 51.215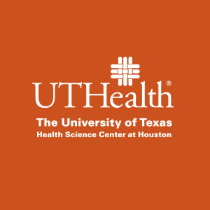 University of Texas Health Science Center at Houston (UTHealth)
Established in 1972 by The University of Texas System Board of Regents, The University of Texas Health Science Center at Houston (UTHealth) is Houston's Health University and Texas' resource for health care education, innovation, scientific discovery and excellence in patient care. The most comprehensive academic health center in the UT System and the U.S. Gulf Coast region, UTHealth is home to schools of biomedical informatics, biomedical sciences, dentistry, nursing and public health and the John P. and Kathrine G. McGovern Medical School. UTHealth includes The University of Texas Harris County Psychiatric Center, as well as the growing clinical practices UT Physicians, UT Dentists and UT Health Services. The university's primary teaching hospitals are Memorial Hermann-Texas Medical Center, Children's Memorial Hermann Hospital and Harris Health Lyndon B. Johnson Hospital.
UTHealth Benefits
UTHealth offers a comprehensive and competitive benefits package. For more information on our benefits programs please refer to the UTHealth Office of Benefits Website.
Equal Employment Opportunity Statement
UTHealth is committed to providing equal opportunity in all employment-related activities without regard to race, color, religion, sex, sexual orientation, national origin, age, disability, genetic information, gender identity or expression, veteran status or any other basis prohibited by law or university policy. Reasonable accommodation, based on disability or religious observances, will be considered in accordance with applicable law and UTHealth policy. The University maintains affirmative action programs with respect to women, minorities, individuals with disabilities, and eligible veterans in accordance with applicable law.