Business Intelligence Data Warehouse Systems Analyst-(Children's Learning Institute)
💼

McGovern Medical School at UTHealth
📅







220001TV

Requisition #
Position Summary:
Performs full life-cycle application development and support for Data Warehouse/Business Intelligence solutions of routine to moderate complexity and scope, with regular supervision. Work is reviewed for soundness of technical judgment and overall adequacy.
Position Key Accountabilities:

1. Provides technical support for analytical and business intelligence solutions and projects within the IT application areas. Troubleshoots data warehouse issues including data models, application software configuration and supporting Business Intelligence (BI) tools.
2. Analyzes data requests from various customers to define/determine requirements for modifications and enhancements to existing data warehouse/business intelligence systems.
3. Designs new data warehouse and business intelligence solutions to accurately address user requirements including development of functional specifications and technical specifications.
4. Programs or configures data models and structures, business intelligence rules, and applications according to design specifications and departmental standards.
5. Works with customers to assist in establishing test plans and data; validation of program/reporting functions; and preparation of necessary forms and documentation for implementation.
6. Provides expertise in the data structures of one or more types of systems and software such as GE Centricity Business, All scripts, PeopleSoft HCM, FMS or Campus Solutions.
7. Coordinates with IT management, systems analysts, users and other IS technical providers to ensure that client requirements are accomplished.
8. Performs other duties as assigned.
Certification/Skills:
• Experience with computer hardware, software and programming
• Excellent technical and general communication skills, both oral and written
• Certifications in relevant areas such as Oracle, SQL, and Microsoft are highly desirable.
• Clinical or ERP data warehouse implementation and support experience is highly desirable.
• Preferable for candidate to have 2+ years' experience in Crystal, SQL (MS SQL Server and/or Oracle), Excel, adhoc and operational reporting, financial and/or clinical business applications.
Minimum Education:
Bachelor's degree in computer science, business, or related discipline or related experience in lieu of education.
Minimum Experience:
Two years of relevant experience
Physical Requirements:
Exerts up to 50 pounds of force occasionally and/or up to 20 pounds frequently and/or up to 10 pounds constantly to move objects.
Security Sensitive:
This job class may contain positions that are security sensitive and thereby subject to the provisions of Texas Education Code § 51.215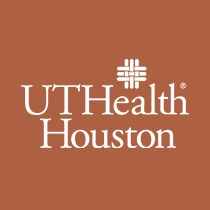 University of Texas Health Science Center at Houston (UTHealth)
Established in 1972 by The University of Texas System Board of Regents, The University of Texas Health Science Center at Houston (UTHealth) is Houston's Health University and Texas' resource for health care education, innovation, scientific discovery and excellence in patient care. The most comprehensive academic health center in the UT System and the U.S. Gulf Coast region, UTHealth is home to schools of biomedical informatics, biomedical sciences, dentistry, nursing and public health and the John P. and Kathrine G. McGovern Medical School. UTHealth includes The University of Texas Harris County Psychiatric Center, as well as the growing clinical practices UT Physicians, UT Dentists and UT Health Services. The university's primary teaching hospitals are Memorial Hermann-Texas Medical Center, Children's Memorial Hermann Hospital and Harris Health Lyndon B. Johnson Hospital.
UTHealth Benefits
UTHealth offers a comprehensive and competitive benefits package. For more information on our benefits programs please refer to the UTHealth Office of Benefits Website.
Equal Employment Opportunity Statement
UTHealth is committed to providing equal opportunity in all employment-related activities without regard to race, color, religion, sex, sexual orientation, national origin, age, disability, genetic information, gender identity or expression, veteran status or any other basis prohibited by law or university policy. Reasonable accommodation, based on disability or religious observances, will be considered in accordance with applicable law and UTHealth policy. The University maintains affirmative action programs with respect to women, minorities, individuals with disabilities, and eligible veterans in accordance with applicable law.


UTHealth has adopted a policy consistent with CMS regulations to protect our patients and university community from exposure to COVID-19. This policy affects all employees, residents, fellows, students, contractors, new hires, visiting scholars program participants, adjunct faculty, and volunteers who work, train, or collaborate at the John S. Dunn Behavioral Science Center.
 
In addition, all UTHealth employees who are assigned to work at a location that is subject to the affiliated partner's hospital, clinical offices, or agency are required to abide by UTHealth's rules and regulations, as well as the affiliate's rules and regulations, including COVID-19 vaccination and safety requirements.