Biostatistician - School of Public Health
Department: School of Public Health- Epidemiology, Human Genetics and Environmental Sciences
Location: Texas Medical Center- Houston, TX
Position Type: Full Time/ Exempt
Position Summary:
The purpose of this position is to provide statistical support for research using large datasets for COVID-19 analytics. This will include all aspects of design, analysis, and result interpretation. This individual will be responsible for data management, visualization, implementing quality control measures and documentation of statistical methods. They will develop, test and analyze scripts for data analysis, implement the actual data analysis, and provide reproducible result files and reports that detail the statistical interpretation of study findings..
Position Key Accountabilities:
Collaborates with investigators to determine study design, contribute to protocol development, and write statistical analysis plans.

Ensures high-quality statistical support is provided for investigational studies, projects, registries, and basic research using advanced statistical skills and knowledge of clinical research.

Writes and designs Data Safety and Monitoring reports for semi-annual Data Safety and Monitoring Board meeting for various clinical trials.

Performs statistical analysis and inference, and writes and presents reports summarizing findings including publications in peer-reviewed journals.

Manage database storage and analysis (i.e. retrieve, clean, and/or reformat data)

Maintains expertise in state-of-the-art data manipulation and statistical methodology

Attends meetings and conference calls to actively participate in the planning and management of new and ongoing clinical trials.

Performs other duties as assigned.
Certification/Skills:
Demonstrates proficiency with statistical methods and applications in clinical research.

Experience in data analysis of large administrative datasets (claims, registries, EMR) and observational studies.

SAS experienced preferred.
Preferred:
Advanced programming ability in R and SAS. Experience with R Markdown, Sweave, and Stata programming is preferred.
Minimum Education:
Master's degree in related health science.
Minimum Experience:
Two years of statistician experience.
Physical Requirements:
Exerts up to 50 pounds of force occasionally and/or up to 20 pounds frequently and/or up to 10 pounds constantly to move objects.
Security Sensitive:
This job class may contain positions that are security sensitive and thereby subject to the provisions of Texas Education Code § 51.215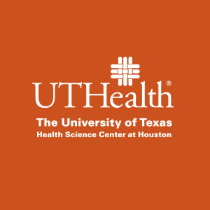 University of Texas Health Science Center at Houston (UTHealth)
Established in 1972 by The University of Texas System Board of Regents, The University of Texas Health Science Center at Houston (UTHealth) is Houston's Health University and Texas' resource for health care education, innovation, scientific discovery and excellence in patient care. The most comprehensive academic health center in the UT System and the U.S. Gulf Coast region, UTHealth is home to schools of biomedical informatics, biomedical sciences, dentistry, nursing and public health and the John P. and Kathrine G. McGovern Medical School. UTHealth includes The University of Texas Harris County Psychiatric Center, as well as the growing clinical practices UT Physicians, UT Dentists and UT Health Services. The university's primary teaching hospitals are Memorial Hermann-Texas Medical Center, Children's Memorial Hermann Hospital and Harris Health Lyndon B. Johnson Hospital.
UTHealth Benefits
UTHealth offers a comprehensive and competitive benefits package. For more information on our benefits programs please refer to the UTHealth Office of Benefits Website.
Equal Employment Opportunity Statement
UTHealth is committed to providing equal opportunity in all employment-related activities without regard to race, color, religion, sex, sexual orientation, national origin, age, disability, genetic information, gender identity or expression, veteran status or any other basis prohibited by law or university policy. Reasonable accommodation, based on disability or religious observances, will be considered in accordance with applicable law and UTHealth policy. The University maintains affirmative action programs with respect to women, minorities, individuals with disabilities, and eligible veterans in accordance with applicable law.


UTHealth does not currently have a mandatory COVID-19 vaccination policy. However, affiliated partners maintain their own immunization policies. All UTHealth employees who are assigned to work at a location that is subject to the affiliated partner's hospital, clinical offices, or agency are required to abide by UTHealth's rules and regulations, as well as the affiliate's rules and regulations, including COVID-19 vaccination requirements.  UTHealth will endeavor to mark open positions which are subject to COVID-19 vaccination requirements marked accordingly.