Assistant Director of Stewardship and Donor Relations in Development
💼

UTHealth Administration
📅







210002BV

Requisition #
Position Summary:
UTHealth is looking for an Assistant Director of Stewardship and Donor Relations to manage multiple innovative, integrated, and creative initiatives aimed at recognizing the impact of donor gifts. In this role, you will ensure accurate, appropriate, and consistent engagement for mid-level donors, which includes writing and editing collateral; actively participating in enhancing existing content and activities to have a stewardship point of view; and partnering with the team to see all projects through. Through purposeful collaboration with multiple teams in the Office of Development, the Assistant Director will influence coordinated efforts of all stewardship and donor relations projects in order to advance the fundraising goals of the department.
We need someone who can find creative ways to make donors feel important with the resources and tools that are readily available at UTHealth. Your main tasks will include the endowment reporting process and distribution; coordinating stewardship impact reports; and assisting with identifying which donors are in need of recognition and appreciation. The Assistant Director will serve as a project manager who must juggle many simultaneous projects and initiatives. We are looking for someone who can add a personal touch to gratitude, and be able to write gift acknowledgment letters that are effective and insightful to major donors within a fast-paced environment. Additionally, we also need someone who will proactively identify opportunities across the university to engage donors.
This is a fulltime position that is classified as exempt, and it is eligible for all UTHealth benefits. This includes healthcare coverage and participation in pension plan administered by the State of Texas. You will office out of our University Center Tower in the heart of the Texas Medical Center.
Position Key Accountabilities:
1. Manages the production of a variety of donor communication materials, ensuring tone and voice is consistent with sender and recipient, maintains accuracy and scientific integrity as well as a stewardship point of view, and actively participates in writing and providing writing direction as needed.
2. Ensures approved, multi-functional stewardship projects are implemented in a timely and efficient manner by anticipating potential needs on team calendar and prepares status reports for assigned projects.
3. Implements stewardship strategies and coordinates activities for donor giving societies in collaboration with development program leads.
4. Enhances donor relations by maintaining excellent relations with a multitude of internal and external stakeholders to promote partnerships and collaborations in gift reporting, signage and recognition, and engagement activities that includes events.
5. Manages donor profiles to track stewardship activities.
6. Seeks opportunities for professional development that will enhance job performance, including building networks within the University and with colleagues at peer institutions.
7. May manage Human Resources activities of department in regards to: recruiting and selection, hiring and termination, training, professional development, mentoring, counseling, performance evaluations, and salary planning.
8. Performs other duties as assigned.
Certification/Skills:
Must have exceptional communication, writing, editing and project management skills, as well as a strong understanding of the development process, particularly in the areas of major-gift cultivation and stewardship.
Must be able to work independently and with teams, balance competing priorities and assignments, and collaborate effectively with colleagues, exhibiting diplomacy and excellent interpersonal skills. Must have a strong personal work ethic and demonstrate the highest level of professionalism and integrity. Must be flexible and willing to take on new responsibilities within a growing program.
Demonstrated knowledge of and expertise with Microsoft Word, Excel, Publisher, PowerPoint, Outlook, InDesign and Raiser's Edge highly preferred.
Minimum Education:
Bachelor's degree in related field required.
Minimum Experience:
Four (4) years of experience in development, stewardship, advancement services, communications or related field, preferably in complex healthcare or academic environment.
Physical Requirements:
Exerts up to 20 pounds of force occasionally and/or up to 10 pounds frequently and/or a negligible amount constantly to move objects.
Security Sensitive:
This job class may contain positions that are security sensitive and thereby subject to the provisions of Texas Education Code § 51.215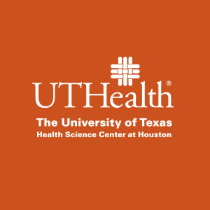 University of Texas Health Science Center at Houston (UTHealth)
Established in 1972 by The University of Texas System Board of Regents, The University of Texas Health Science Center at Houston (UTHealth) is Houston's Health University and Texas' resource for health care education, innovation, scientific discovery and excellence in patient care. The most comprehensive academic health center in the UT System and the U.S. Gulf Coast region, UTHealth is home to schools of biomedical informatics, biomedical sciences, dentistry, nursing and public health and the John P. and Kathrine G. McGovern Medical School. UTHealth includes The University of Texas Harris County Psychiatric Center, as well as the growing clinical practices UT Physicians, UT Dentists and UT Health Services. The university's primary teaching hospitals are Memorial Hermann-Texas Medical Center, Children's Memorial Hermann Hospital and Harris Health Lyndon B. Johnson Hospital.
UTHealth Benefits
UTHealth offers a comprehensive and competitive benefits package. For more information on our benefits programs please refer to the UTHealth Office of Benefits Website.
Equal Employment Opportunity Statement
UTHealth is committed to providing equal opportunity in all employment-related activities without regard to race, color, religion, sex, sexual orientation, national origin, age, disability, genetic information, gender identity or expression, veteran status or any other basis prohibited by law or university policy. Reasonable accommodation, based on disability or religious observances, will be considered in accordance with applicable law and UTHealth policy. The University maintains affirmative action programs with respect to women, minorities, individuals with disabilities, and eligible veterans in accordance with applicable law.


UTHealth does not currently have a mandatory COVID-19 vaccination policy. However, affiliated partners maintain their own immunization policies. All UTHealth employees who are assigned to work at a location that is subject to the affiliated partner's hospital, clinical offices, or agency are required to abide by UTHealth's rules and regulations, as well as the affiliate's rules and regulations, including COVID-19 vaccination requirements.  UTHealth will endeavor to mark open positions which are subject to COVID-19 vaccination requirements marked accordingly.