Assistant Director of Gift Administration in Development Office
💼

UTHealth Administration
📅







200001B7

Requisition #
Position Summary:
We are looking for an Assistant Director of Gift Administration who will work in our office of Development in the University Center Tower. This person is responsible for overseeing the administration of charitable contributions to the University in accordance with donor intent and UTHealth policies, and in adherence with IRS rules and regulations governing contributions. You will be overseeing the day to day operations of the gifting department. Major functions will include reconciling gift accounts recorded in our PeopleSoft Financial Management System with the fundraising program Raiser's Edge. You will need to work in conjunction with our budget office and the Post-Award Finance Team.
This role serves as the stopgap between donors and how the University uses funds given by them. The ideal candidate will have worked with a non-profit, and had wide exposure to fundraising and implementing the use of such monies. You will also be managing two gift administration assistants who work in the office. A background in accounting helps, and an attention to detail is required. Experience with both Raiser's Edge and PeopleSoft are assets, but not required.
This is a full-time role that will report to the University Center Tower in the Texas Medical Center. UTHealth offers great benefits including full healthcare coverage and a pension program run by the State of Texas. We have a stable environment as State employees that is unusual in the world of non-profits. This is a great place to grow your skills and career. The Development office is committed to promoting from within, and is always growing.
Position Key Accountabilities:
1. Ensures accurate and timely entry and administration of gift information in the donor database (Raiser's Edge) and the university's financial management system (PeopleSoft).
2. Ensures preparation of timely communications, including gift acknowledgement, tax receipts, pledge reminders, honor/memorial notification cards, matching gift forms, etc.
3. Reconciles gift revenue in donor database (Raiser's Edge) and the university's financial management system (PeopleSoft). Records appropriate adjustments as needed to ensure accuracy.
4. Reviews gift fund activity to ensure that transactions are applied to the appropriate revenue account. Works with the school/department as needed to correct transactions misapplied by the school or department.
5. Establishes new gift accounts as needed in cooperation with the schools/departments and the university's accounting office.
6. Prepares wire transfers to UTIMCO to fund endowments.
7. Serves as primary interface with Finance & Administration on gift accounting/reporting issues.
8. Oversees preparation and communication of various development activity/progress reports (e.g. gift/grant activity, campaign objectives/progress/results, major gifts, major gift adjustments, pledge forecasts and write-offs, and other financial reports).
9. Develops and maintains a proactive matching gifts program.
10. Establishes, documents and updates Gift Administration policies and procedures as necessary.
11. Responsible for ensuring confidentiality and integrity of donor information.
12. Ensures proper processes and controls are in place to effectively manage gift information.
13. Provides direction, training and performance management to Gift Administration Specialist(s).
14. Manages Human Resources activities of department in regards to: recruiting and selection, hiring and termination, training, professional development, mentoring, counseling, performance evaluations, and salary planning.
15. Performs other duties as assigned.
Minimum Education:
At least a Bachelor's degree in business, accounting, or related field.
Minimum Experience:
Five (5) years related experience. Experience in a fundraising office preferred.
Physical Requirements:
Exerts up to 20 pounds of force occasionally and/or up to 10 pounds frequently and/or a negligible amount constantly to move objects.
Security Sensitive:
This job class may contain positions that are security sensitive and thereby subject to the provisions of Texas Education Code § 51.215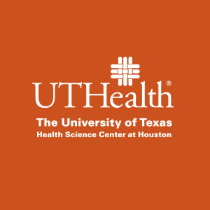 University of Texas Health Science Center at Houston (UTHealth)
Established in 1972 by The University of Texas System Board of Regents, The University of Texas Health Science Center at Houston (UTHealth) is Houston's Health University and Texas' resource for health care education, innovation, scientific discovery and excellence in patient care. The most comprehensive academic health center in the UT System and the U.S. Gulf Coast region, UTHealth is home to schools of biomedical informatics, biomedical sciences, dentistry, nursing and public health and the John P. and Kathrine G. McGovern Medical School. UTHealth includes The University of Texas Harris County Psychiatric Center, as well as the growing clinical practices UT Physicians, UT Dentists and UT Health Services. The university's primary teaching hospitals are Memorial Hermann-Texas Medical Center, Children's Memorial Hermann Hospital and Harris Health Lyndon B. Johnson Hospital.
UTHealth Benefits
UTHealth offers a comprehensive and competitive benefits package. For more information on our benefits programs please refer to the UTHealth Office of Benefits Website.
Equal Employment Opportunity Statement
UTHealth is committed to providing equal opportunity in all employment-related activities without regard to race, color, religion, sex, sexual orientation, national origin, age, disability, genetic information, gender identity or expression, veteran status or any other basis prohibited by law or university policy. Reasonable accommodation, based on disability or religious observances, will be considered in accordance with applicable law and UTHealth policy. The University maintains affirmative action programs with respect to women, minorities, individuals with disabilities, and eligible veterans in accordance with applicable law.