Assistant Director of Career Development - UTHealth School of Biomedical Sciences
💼

MD Anderson Cancer Center UTHealth Graduate School of Biomedical Sciences
📅







190000L4

Requisition #
Position Summary:
Assistant Director of Career Development provides leadership for The University of Texas MD Anderson Cancer Center UTHealth Graduate School of Biomedical Sciences at Houston (GSBS) in the area career development. The Assistant Director will organize and provide career development services and manage the internship program for the GSBS. The Assistant Director will also act as liaison for the GSBS, interfacing with career development efforts at surrounding institutions in the Texas Medical Center, as well as helping to identify and organize applications for career development-related funding activities.
Department: GSBS- Deans Office
Location: Houston (TMC)
FTE: Full Time
Status: Exempt
Position Key Accountabilities:
Organizes and promotes GSBS career development efforts by overseeing career development events.
Implements workshops, online events, webinars related to career development activities including, but not limited to, Job Search Strategies, Career Exploration, Identifying Skills that Transfer to Industry, Converting CV to Resume, Resume Review and Editing, Academic and Non-academic Job Search, Interview Preparation, and Salary Negotiation.
Participates in one-on-one career development consultations with graduate students.
Organizes and manages the internship program for graduate students at the GSBS. Identifies and implements new internship opportunities
Acts as liaison for the GSBS and interfaces with career development efforts at surrounding institutions in the Texas Medical Center.
Identifies and organizes applications for career development-related funding activities.
Maintains current knowledge of industry trends in career development for graduate students and attends professional meetings to keep abreast of latest trends in career development and graduate education.
Assists with the design or modification of career development publications in print and electronic form.
Reviews and revises policies and procedures as needed to improve operations including attending training, seminars, conferences, and other meetings.
Evaluates the effectiveness of career development efforts; processes statistical information, forecasts and analyzes reports of historical data; prepares and submits annual reports regarding career development activities and post-graduate student placement.
Prepares budgets and operate within the budget guidelines.
May serve on various committees.
Performs other duties as assigned.
Certification/Skills:
Proficient in MS Word, MS Excel, and database management systems. Excellent written and verbal communication skills.
Excellent organizational and planning skillls
Evidence of established rapport with students in an educational setting
Minimum Education:
Master's degree in biomedical sciences, business administration, career counseling/development or other relevant field.
Preferred Candidates:
PhD in Biomedical Sciences
Experience working in Pharmaceutical or Biotechnology industry
Experience working in higher education administration with direct interaction or advising/mentoring graduate students (e.g. Training programs)
Experience with designing and administering surveys using popular web-based platforms (i.e. Qualtrics, Survey Monkey)
Physical Requirements:
Exerts up to 20 pounds of force occasionally and/or up to 10 pounds frequently and/or a negligible amount constantly to move objects.
Security Sensitive:
This job class may contain positions that are security sensitive and thereby subject to the provisions of Texas Education Code § 51.215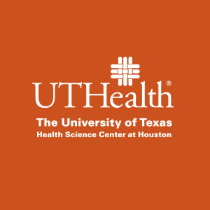 University of Texas Health Science Center at Houston (UTHealth)
Established in 1972 by The University of Texas System Board of Regents, The University of Texas Health Science Center at Houston (UTHealth) is Houston's Health University and Texas' resource for health care education, innovation, scientific discovery and excellence in patient care. The most comprehensive academic health center in the UT System and the U.S. Gulf Coast region, UTHealth is home to schools of biomedical informatics, biomedical sciences, dentistry, nursing and public health and the John P. and Kathrine G. McGovern Medical School. UTHealth includes The University of Texas Harris County Psychiatric Center, as well as the growing clinical practices UT Physicians, UT Dentists and UT Health Services. The university's primary teaching hospitals are Memorial Hermann-Texas Medical Center, Children's Memorial Hermann Hospital and Harris Health Lyndon B. Johnson Hospital.
UTHealth Benefits
UTHealth offers a comprehensive and competitive benefits package. For more information on our benefits programs please refer to the UTHealth Office of Benefits Website.
Equal Employment Opportunity Statement
UTHealth is committed to providing equal opportunity in all employment-related activities without regard to race, color, religion, sex, sexual orientation, national origin, age, disability, genetic information, gender identity or expression, veteran status or any other basis prohibited by law or university policy. Reasonable accommodation, based on disability or religious observances, will be considered in accordance with applicable law and UTHealth policy. The University maintains affirmative action programs with respect to women, minorities, individuals with disabilities, and eligible veterans in accordance with applicable law.