Animal Resources Supervisor
Position Summary:
Supervises and coordinates husbandry personnel and operations within a unit(s) of the Center for Laboratory Animal Medicine and Care to ensure exemplary care for laboratory research animals by adhering to animal welfare guidelines and standards.
Position Key Accountabilities:
1. Coordinates and assigns work schedules for husbandry and/or cage wash staff to ensure balanced workloads and efficient work flow. Performs and assigns tasks to others in the routine husbandry and care of research and teaching animal colonies including identification, feeding, handling, cage sanitation, facility maintenance, housekeeping, animal conditioning and quarantine, and the containment of infectious colonies.
2. Interacts and coordinates with veterinary staff to ensure animal health and welfare; ensures adherence to Standard Operating Procedures (SOPs).
3. In cooperation with the CLAMC Training Coordinator schedules and oversees the training of new and existing employees in the husbandry and/or cage wash areas. May assist in training research scientists and research staff in animal research methodology and provides technical assistance and guidance.
4. Monitors and reports all variations of species standard temperature, ventilation and lighting in animal rooms and related areas, notifies appropriate people of problems with related equipment (water, heating/air conditioning systems), reports problems and implements changes to correct environmental deficiencies; interprets and ensures compliance with regulations of all laboratory species environmental guidelines as defined by Animal Welfare Act and the Guide.
5. Plans and coordinates housing needs and requirements with veterinarians, research scientists and staff. Consults with veterinarians, researchers and research staff about experiments involving animal use. Becomes familiar with animal use protocols within the area of responsibility.
6. Ensures compliance with federal, state, and local laws and regulations, and with institutional and department guidelines, policies, and procedures. Participates in IACUC inspections, AAALAC site visits, and other compliance visits.
7. Maintains and reviews a variety of records such as room logs, husbandry activities, census sheets, and time and attendance reports. Ensures that documentation completed by direct reports is accurate and complete. May review, develop or modify SOPs.
8. Responsible for direct reports in regards to training, professional development, mentoring, counseling and performance evaluations. Initiates disciplinary actions. Makes recommendations for recruiting and selection, hiring and termination.
9. Performs job duties of all subordinates when there is a lack of available personnel. May be required to drive CLAMC support vehicles.
10. This job classification is designated as "essential" at the UT Health Science Center at Houston. In case of an emergency, "essential" positions are those required to sustain clinical services and/or are responsible for the protection of university assets. Personnel in designated "essential" positions are expected to report to their designated work site during their appointed work schedules, even when the institution has been officially declared to be on "restricted access" or "closed" due to adverse conditions.
11. Performs other duties as assigned.
Certification/Skills:
Laboratory Animal Technologist (LATG) Certification from the American Association for Laboratory Animal Science (AALAS) is required.
Minimum Education:
Bachelor's degree or equivalent experience.
Minimum Experience:
Five (5) years of experience working in a research animal care facility or equivalent.
Physical Requirements:
Exerts up to 100 pounds of force occasionally and/or up to 50 pounds frequently and/or up to 20 pounds constantly to move objects.
This position may include work involving potentially hazardous chemical, biological or radioactive agents.
Security Sensitive:
This job class may contain positions that are security sensitive and thereby subject to the provisions of Texas Education Code § 51.215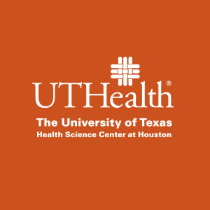 University of Texas Health Science Center at Houston (UTHealth)
Established in 1972 by The University of Texas System Board of Regents, The University of Texas Health Science Center at Houston (UTHealth) is Houston's Health University and Texas' resource for health care education, innovation, scientific discovery and excellence in patient care. The most comprehensive academic health center in the UT System and the U.S. Gulf Coast region, UTHealth is home to schools of biomedical informatics, biomedical sciences, dentistry, nursing and public health and the John P. and Kathrine G. McGovern Medical School. UTHealth includes The University of Texas Harris County Psychiatric Center, as well as the growing clinical practices UT Physicians, UT Dentists and UT Health Services. The university's primary teaching hospitals are Memorial Hermann-Texas Medical Center, Children's Memorial Hermann Hospital and Harris Health Lyndon B. Johnson Hospital.
UTHealth Benefits
UTHealth offers a comprehensive and competitive benefits package. For more information on our benefits programs please refer to the UTHealth Office of Benefits Website.
Equal Employment Opportunity Statement
UTHealth is committed to providing equal opportunity in all employment-related activities without regard to race, color, religion, sex, sexual orientation, national origin, age, disability, genetic information, gender identity or expression, veteran status or any other basis prohibited by law or university policy. Reasonable accommodation, based on disability or religious observances, will be considered in accordance with applicable law and UTHealth policy. The University maintains affirmative action programs with respect to women, minorities, individuals with disabilities, and eligible veterans in accordance with applicable law.