Agency Director, Texas Epidemic Public Health Institute
Agency Director
Texas Epidemic Public Health Institute
Position Summary
The UTHealth School of Public Health (SPH) is seeking qualified applicants for the role of Agency Director of the newly formed state agency: the Texas Epidemic Public Health Institute (TEPHI). TEPHI's mission is to collaboratively prepare Texas for threats by creating a Public Health Reserve based on a "surge capacity reservist" model for pandemic preparedness. As the first line of defense for Texas public health, TEPHI will provide workforce and infrastructure preparedness and response for the State of Texas and an integrated research program examining the long-term health impacts of a pandemic.
TEPHI will prepare Texas for the next high consequence emerging infectious agent, e.g., epi- or pandemic, and the resulting public health emergency by designing, piloting, and collaboratively launching a statewide response plan that is strategic, effective, efficient, inclusive, and specific to the needs of Texans. TEPHI will be a multidisciplinary collaboration that will leverage lessons learned from the COVID-19 pandemic, train the existing and future public health workforce, model and prepare for future pandemics and disasters, and tailor the state's response to the next public health emergency in order to protect the public, schools, businesses, and the overall economy.
Although TEPHI has an expansive list of academic, government, and private-sector partners, TEPHI is closely associated with the UTHealth School of Public Health which spans across multiple campuses including Houston, Dallas, Austin, Brownsville, El Paso, and San Antonio. This broad geographic representation enables the Institute to address the unique regional needs and challenges associated with pandemic and disaster preparedness. The Institute will draw on the vast resources which comprise The University of Texas Health Science Center at Houston (UTHealth) including the Cizik School of Nursing, School of Biomedical Informatics, School of Dentistry, McGovern Medical School, MD Anderson Cancer Center, Graduate School of Biomedical Sciences along with the School of Public Health. Organizing TEPHI to be a collaborative center to prepare Texas for the next emerging infectious, epidemic, or pandemic threat requires developing and maintaining successful partnerships with other public health agencies (including the Texas Department of State Health Services, Texas Department of Emergency Management, Centers for Disease Control and Prevention, local public health authorities, universities including other Texas schools of public health), key industry representatives, and professional associations.
If you would like to learn more, by obtaining additional information, please contact the search committee chair, Jennifer Deegan, Vice President of Health Policy and Systems Strategy, through the office of Gwendolyn Smith-Jenkins, Associate Director, Executive Recruitment by email at Gwendolyn.SmithJenkins@uth.tmc.edu or by phone at (O) 713-500-316. Nominations are also welcomed. All inquiries will be held strictly confidential.
Position Key Accountabilities
1. Directs the day-to-day operations of the agency, which may include the agency's financial and budget activities and other operational or programmatic activities.
2. Directs the preparation of agency policies, procedures, reports, and studies.
3. Directs and approves the preparation of the budget and determines long-range budgetary plans agency-wide, or for several departments and/or divisions.
4. Oversees and implements appropriate resources to ensure that the operations of the agency are appropriate.
5. Oversees the strategic planning process and implementation of strategic plans.
6. Participates in activities related to the legislative process to determine policy and legislative priorities; oversees the implementation of legislative changes.
7. Represents the agency in meetings with legislators, legislative staff, and other legislative liaisons; may provide testimony before legislative committees.
8. Confers with organization officials, and staff members to discuss issues, coordinate activities, and resolve problems.
9. Reviews and analyzes agency operations to evaluate the performance of the agency and to identify areas of potential program modifications and improvements.
10. Ensures that the agency adheres to agency goals, objectives, and strategies.
11. Identifies and manages strategic risks.
12. May oversee funding and operating agreements between agency and service providers.
13. Supervises the work of others including staff at the executive level and/or management level.
14. Manages Human Resources activities for direct reports in regards to recruiting and selection; hiring and termination, training, development, mentoring, counseling, performance evaluations, and salary planning.
15. Responsible for the design, execution, and effectiveness of a system of internal controls that provides reasonable assurance that operations are effective and efficient, assets are safeguarded; financial information is reliable and compliant with applicable laws, regulations, policies, and procedures.
16. Performs other duties as assigned.
Certification/Skills
Excellent communication skills with extensive and successful experience communicating via traditional media outlets.
Possess the necessary academic training and credentials to serve as faculty with UTHealth SPH.
Ability to facilitate the rapid collection, analysis, and interpretation of public health data.
Minimum Education
Master's degree in healthcare or public health. Terminal degree in medicine or public health preferred.
Minimum Experience
Seven years of experience in development, administration, and management in a multilevel academic- or government-associated agency.
Experience working in or with health departments at the local, state, or federal preferred.
Experience preparing for and responding to public health emergencies, and disease outbreaks is preferred.
Significant experience in securing external funding to support activities (e.g. research and administration) with an academic- or government-associated agency preferred.
Physical Requirements
Exerts up to 20 pounds of force occasionally and/or up-to 10 pounds frequently and/or a negligible amount constantly to move objects.
Security Sensitive
This job class may contain positions that are security-sensitive and thereby subject to the provisions of Texas Education Code § 51.215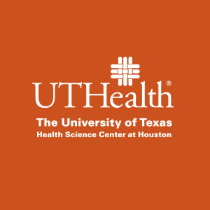 University of Texas Health Science Center at Houston (UTHealth)
Established in 1972 by The University of Texas System Board of Regents, The University of Texas Health Science Center at Houston (UTHealth) is Houston's Health University and Texas' resource for health care education, innovation, scientific discovery and excellence in patient care. The most comprehensive academic health center in the UT System and the U.S. Gulf Coast region, UTHealth is home to schools of biomedical informatics, biomedical sciences, dentistry, nursing and public health and the John P. and Kathrine G. McGovern Medical School. UTHealth includes The University of Texas Harris County Psychiatric Center, as well as the growing clinical practices UT Physicians, UT Dentists and UT Health Services. The university's primary teaching hospitals are Memorial Hermann-Texas Medical Center, Children's Memorial Hermann Hospital and Harris Health Lyndon B. Johnson Hospital.
UTHealth Benefits
UTHealth offers a comprehensive and competitive benefits package. For more information on our benefits programs please refer to the UTHealth Office of Benefits Website.
Equal Employment Opportunity Statement
UTHealth is committed to providing equal opportunity in all employment-related activities without regard to race, color, religion, sex, sexual orientation, national origin, age, disability, genetic information, gender identity or expression, veteran status or any other basis prohibited by law or university policy. Reasonable accommodation, based on disability or religious observances, will be considered in accordance with applicable law and UTHealth policy. The University maintains affirmative action programs with respect to women, minorities, individuals with disabilities, and eligible veterans in accordance with applicable law.
COVID-19 Protocol
As you may already know, UTHealth recently decided to take an important and necessary step to protect members of our community against COVID-19 by making COVID-19 vaccinations mandatory for all employees, residents, fellows, contractors, and volunteers. Individuals subject to the vaccination requirement must be fully vaccinated on or by January 4th, 2022. Additionally, all members of our community—including students and visitors—are required to comply with our new COVID-19 Workplace Safety Protocol, which contains masking and physical distancing requirements that applies in certain settings depending on the individual's vaccination status. 

In addition, all UTHealth employees who are assigned to work at a location that is subject to the affiliated partner's hospital, clinical offices, or agency are required to abide by UTHealth's rules and regulations, as well as the affiliate's rules and regulations, including COVID-19 vaccination requirements.