Associate Dean of Diversity, Career Development and Alumni Affairs - MD Anderson Cancer Center UTHealth Graduate School of Biomedical Sciences
💼

MD Anderson Cancer Center UTHealth Graduate School of Biomedical Sciences
📅







180001OJ

Requisition #
Associate Dean of Diversity, Career Development and Alumni Affairs

The Associate Dean of Diversity, Career Development and Alumni Affairs provides leadership for The University of Texas MD Anderson Cancer Center UTHealth Graduate School of Biomedical Sciences (GSBS) in the areas of diversity, inclusion and multicultural affairs and oversees student career development and alumni affairs at the GSBS. The successful candidate will effectively manage a team to accomplish all responsibilities and will coordinate with other members of the Deans' office to synergize efforts.

The GSBS is a unique partnership between The University of Texas MD Anderson Cancer Center and the University of Texas Health Science Center at Houston (UTHealth). Learn more about us: https://gsbs.uth.edu/
In this position, the incumbent will oversee recruitment efforts with a major focus on inclusion and diversity. The successful candidate will provide organization and oversight of programs aimed at improving student success and retention at the GSBS. Key responsibilities include:

• Representing the GSBS at various recruitment events and undergraduate student fairs across the nation. Establishing and cultivating relations with key faculty
and staff at undergraduate institutions to develop recruitment pipelines for
underrepresented minority students in STEM programs
• Implementation of workshops, presentations, programs and other strategies that
promote diversity, equity and inclusion amongst faculty, students and staff
• Working collaboratively with various groups and stakeholders, including student
organizations, to create an atmosphere where all people feel welcomed and
valued.
• Assessing the effectiveness of diversity and inclusion initiatives and making
recommendations to effect change

Additionally, this position will provide leadership, guidance and direction to key personnel in carrying out the following responsibilities:

• Developing meaningful career development opportunities and programming for
students and assess effectiveness
• Overseeing the provision of effective personalized career counseling for all
GSBS students
• Creation and implementation of meaningful and engaging programs for alumni
• Maintaining and creating alumni contacts and networks
• Tracking and assessment of alumni success and outcomes using annual alumni
surveys and job information
• Creating opportunities to foster alumni engagement (i.e. career development
workshops and career mentoring, etc.)

Qualifications:

Education Requirement: PhD in a biological science or related field

Other requirements: Strong communication, organization and supervisory skills, and five years of experience in higher education. Prior experience in diversity recruitment and retention, career development, as well as alumni affairs, is highly desirable.

Interested applicants should provide the following:
Cover Letter outlining experience, knowledge and skills relevant to he position
Resume/CV
At least three references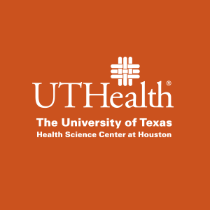 The University of Texas Health Science Center at Houston (UTHealth)
Established in 1972 by The University Board of Regents, The University of Texas Health Science Center at Houston (UTHealth) is Houston's Health University and Texas' resource for health care education, innovation, scientific discovery and excellence in patient care. The most comprehensive academic health center in the UT System and the U.S. Gulf Coast region, UTHealth is home to schools of biomedical informatics, biomedical schiences, dentistry, nursing and public health and the John P. and Kathrine G. McGovern Medical School.  UTHealth includes The University of Texas Harris County Psychiatric Center and a growing network of clinics throughout the region. The university's primary teaching hospitals include Memorial Hermann – Texas Medical Center, Children's Memorial Herman Hospital and Harris Health Lyndon b. Johnson Hospital.
UTHealth offers a comprehensive and competitive benefits package. For more information on our benefits programs please refer to the UTHealth Office of Benefits Website.
Equal Employment Opportunity Statement
UTHealth is committed to providing equal opportunity in all employment-related activities without regard to race, color, religion, sex, sexual orientation, national origin, age, disability, genetic information, gender identity or expression, veteran status or any other basis prohibited by law or university policy. Reasonable accommodation, based on disability or religious observances, will be considered in accordance with applicable law and UTHealth policy. The University maintains affirmative action programs with respect to women, minorities, individuals with disabilities, and eligible veterans in accordance with applicable law.