Assistant Professor/Associate Professor (TT), High Impact Public Health Epidemiological Research - School of Public Health
💼

UTHealth School of Public Health
📅







180001XP

Requisition #
The University of Texas Health Science Center at Houston (UTHealth) School of Public Health at Houston invites applications to fill tenure-track faculty positions at the Assistant/Associate Professor level on the Houston Campus located in the Texas Medical Center. Two positions are available within the Department of Epidemiology, Human Genetics and Environmental Sciences. Areas of particular interest include, but are not limited to, epidemiologic studies of aging, chronic disease and its risk factors, drug abuse, linkages to big data, the microbiome, pharmacoepidemiology, and women's health.

Position Key Accountabilities:

Responsibilities will include developing a balanced portfolio of research, teaching, and service. Selected candidates will be expected to serve as principal investigators on externally funded projects and as co-investigators with multidisciplinary research teams. Teaching requirements include course leadership and advising of master's and doctoral level graduate students. Applicants must also be able to fulfill the distinctive institutional requirements of a School that trains students, generates ideas and provides community service to address local, national, and international public health challenges.

Qualifications include:

(1) an earned doctoral degree in epidemiology, medicine, biostatistics, bioinformatics or related fields; (2) a track record of obtaining peer-reviewed external funding and publications, commensurate with rank; (3) commitment to excellence in teaching and advising graduate students; (4) excellent written and oral communication skills; and (5) a strong work ethic and enthusiasm for collaborative science.

Interested applicants should complete the web application. Please attach the following: 1) a letter of interest describing qualifications and interests, 2) a curriculum vitae, and 3) contact information for three professional references.
Address any questions to Dr. George Delclos, Search Committee Chair - Epidemiology, Human Genetics and Environmental Sciences at George.Delclos@uth.tmc.edu.

Review of applications will begin immediately and continue until these positions are filled.

This is a security sensitive position and thereby subject to Texas Education code §51.215. A background check will be required for the final candidates.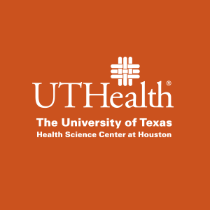 The University of Texas Health Science Center at Houston (UTHealth)
Established in 1972 by The University Board of Regents, The University of Texas Health Science Center at Houston (UTHealth) is Houston's Health University and Texas' resource for health care education, innovation, scientific discovery and excellence in patient care. The most comprehensive academic health center in the UT System and the U.S. Gulf Coast region, UTHealth is home to schools of biomedical informatics, biomedical schiences, dentistry, nursing and public health and the John P. and Kathrine G. McGovern Medical School.  UTHealth includes The University of Texas Harris County Psychiatric Center and a growing network of clinics throughout the region. The university's primary teaching hospitals include Memorial Hermann – Texas Medical Center, Children's Memorial Herman Hospital and Harris Health Lyndon b. Johnson Hospital.
UTHealth offers a comprehensive and competitive benefits package. For more information on our benefits programs please refer to the UTHealth Office of Benefits Website.
Equal Employment Opportunity Statement
UTHealth is committed to providing equal opportunity in all employment-related activities without regard to race, color, religion, sex, sexual orientation, national origin, age, disability, genetic information, gender identity or expression, veteran status or any other basis prohibited by law or university policy. Reasonable accommodation, based on disability or religious observances, will be considered in accordance with applicable law and UTHealth policy. The University maintains affirmative action programs with respect to women, minorities, individuals with disabilities, and eligible veterans in accordance with applicable law.