Physician Assistant - (Part Time) - Emergency Medicine - Bayshore Urgent Care Clinic
📁

Advanced Care Providers
💼

McGovern Medical School at UTHealth
📅







2100034F

Requisition #
Position Summary:
Provides patient care assistance in a clinic or hospital setting in one or more specialized areas under the direction of a primary care physician.
UTHealth is opening a Bayshore Urgent Care clinic in January 2022. This position will work at our newly renovated clinic at directly across the street from our Bayshore Family Practice on Space City Blvd. This is a Part-Time/ non - exempt role. The ideal candidate must be Physician Assistant (PA-C) with at least 3 years of working experience and 1 year of urgent care experience.
This position could be days or evenings, Monday - Friday, 5 PM-9 PM, and weekends 7 AM-7 PM.
Position Key Accountabilities:
1. Conducts complex, standardized patient care procedures which require experience and specialized training which would otherwise be performed by a physician but which do not constitute the practice of medicine.
2. Assesses patient's medical complaints and provides appropriate treatment.
3. Assists in collecting patient histories, screens for tuberculosis, and provides guidance and preventative health to students.
4. Performs physical examinations and provides episodic care or problem oriented care under the supervision of a physician.
5. Orders appropriate laboratory tests and interprets the laboratory data such as blood and urine samples.
6. Monitors the treatment program of the patient to inform the attending physician of pertinent medical information.
7. Provides guidance and instruction in preventive health care to patients.
8. Provide counseling in various areas such as birth control and family planning.
9. Assists physicians in formulating therapeutic decisions.
10. Prepares chart documentation for review and counter signature by the physician.
11. Prepares and cares for supplies and equipment.
12. Responds to emergency situations.
13. Performs other duties as assigned.
Certification/Skills:
Current Texas Licensure as a Physician Assistant; current Physician Assistant certification issued by the National Commission of Certification of Physician Assistants.
Basic Life Support (BLS) Certified.
Proficient in the use of medical and surgical instruments and equipment required by work.
Minimum Education:
Masters degree as Physician Assistant.
Minimum Experience:
None
Physical Requirements:
Exerts up to 50 pounds of force occasionally and/or up to 20 pounds frequently and/or up to 10 pounds constantly to move objects.
Security Sensitive:
This job class may contain positions that are security sensitive and thereby subject to the provisions of Texas Education Code § 51.215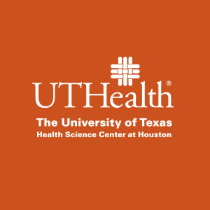 University of Texas Health Science Center at Houston (UTHealth)
Established in 1972 by The University of Texas System Board of Regents, The University of Texas Health Science Center at Houston (UTHealth) is Houston's Health University and Texas' resource for health care education, innovation, scientific discovery and excellence in patient care. The most comprehensive academic health center in the UT System and the U.S. Gulf Coast region, UTHealth is home to schools of biomedical informatics, biomedical sciences, dentistry, nursing and public health and the John P. and Kathrine G. McGovern Medical School. UTHealth includes The University of Texas Harris County Psychiatric Center, as well as the growing clinical practices UT Physicians, UT Dentists and UT Health Services. The university's primary teaching hospitals are Memorial Hermann-Texas Medical Center, Children's Memorial Hermann Hospital and Harris Health Lyndon B. Johnson Hospital.
UTHealth Benefits
UTHealth offers a comprehensive and competitive benefits package. For more information on our benefits programs please refer to the UTHealth Office of Benefits Website.
Equal Employment Opportunity Statement
UTHealth is committed to providing equal opportunity in all employment-related activities without regard to race, color, religion, sex, sexual orientation, national origin, age, disability, genetic information, gender identity or expression, veteran status or any other basis prohibited by law or university policy. Reasonable accommodation, based on disability or religious observances, will be considered in accordance with applicable law and UTHealth policy. The University maintains affirmative action programs with respect to women, minorities, individuals with disabilities, and eligible veterans in accordance with applicable law.
COVID-19 Protocol

As you may already know, UTHealth recently decided to take an important and necessary step to protect members of our community against COVID-19 by making COVID-19 vaccinations mandatory for all employees, residents, fellows, contractors, and volunteers. Individuals subject to the vaccination requirement must be fully vaccinated on or by January 4th, 2022. Additionally, all members of our community—including students and visitors—are required to comply with our new COVID-19 Workplace Safety Protocol, which contains masking and physical distancing requirements that applies in certain settings depending on the individual's vaccination status. 

In addition, all UTHealth employees who are assigned to work at a location that is subject to the affiliated partner's hospital, clinical offices, or agency are required to abide by UTHealth's rules and regulations, as well as the affiliate's rules and regulations, including COVID-19 vaccination requirements.