Licensed Vocational Nurse I, II, III - UT Physicians Multispecialty Sienna Clinic
📁

Nursing
💼

McGovern Medical School at UTHealth
📅







210000Z6

Requisition #
UTHealth - UT Physicians Multispecialty Clinic - Sienna (8810 Highway 6, Missouri City, Texas) is hiring a LVN with previous outpatient clinic experience to join their team!
Position Summary:
Functions as a member of the clinical team providing focused care to assigned patients with predictable healthcare needs, Aims to provide care that is safe, effective, patient-centered, timely, efficient, and equitable.
Position Key Accountabilities:
1. Performs responsibilities in a manner that promotes quality patient care and customer service/satisfaction.
2. Directed practice under supervision of registered nurse, advanced practice nurse, physician assistant, physician, dentist or podiatrist.
3. Functions under own license providing technical component of care such as medication administration and clinical procedures.
4. Collects data and performs focused patient assessments
5. Participates in the plan of care.
6. Implements appropriate aspects of care within scope of practice.
7. Solicits orders or initiates standing orders for prescription refills and implements standing delegation orders as necessary for specific patient population management.
8. Implements teaching plans for patients with well-defined health problems and well-defined learning needs.
9. Provides direct basic care to assigned patients.
10. Performs telephone messaging and in person screening with appropriate follow up.
11. Performs all functions related to clinic and patient flow to include clinic preparation, supply stocking, EHR review, preparation for and assistance with procedures, scheduling appointments. Respects and maintains privacy and confidentiality per HIPAA guidelines.
12. Adheres to standards of practice for vocational nurses.
13. Other duties as assigned.
Certification/Skills:
Current Texas Licensure as a Licensed Vocational Nurse
Basic Life Support (BLS) Certified
Minimum Education:
LVN License issued by the Texas Board of Nursing
Minimum Experience:
None
Physical Requirements:
Exerts up to 50 pounds of force occasionally and/or up to 20 pounds frequently and/or up to 10 pounds constantly to move objects.
Security Sensitive:
This job class may contain positions that are security sensitive and thereby subject to the provisions of Texas Education Code § 51.215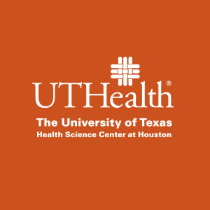 University of Texas Health Science Center at Houston (UTHealth)
Established in 1972 by The University of Texas System Board of Regents, The University of Texas Health Science Center at Houston (UTHealth) is Houston's Health University and Texas' resource for health care education, innovation, scientific discovery and excellence in patient care. The most comprehensive academic health center in the UT System and the U.S. Gulf Coast region, UTHealth is home to schools of biomedical informatics, biomedical sciences, dentistry, nursing and public health and the John P. and Kathrine G. McGovern Medical School. UTHealth includes The University of Texas Harris County Psychiatric Center, as well as the growing clinical practices UT Physicians, UT Dentists and UT Health Services. The university's primary teaching hospitals are Memorial Hermann-Texas Medical Center, Children's Memorial Hermann Hospital and Harris Health Lyndon B. Johnson Hospital.
UTHealth Benefits
UTHealth offers a comprehensive and competitive benefits package. For more information on our benefits programs please refer to the UTHealth Office of Benefits Website.
Equal Employment Opportunity Statement
UTHealth is committed to providing equal opportunity in all employment-related activities without regard to race, color, religion, sex, sexual orientation, national origin, age, disability, genetic information, gender identity or expression, veteran status or any other basis prohibited by law or university policy. Reasonable accommodation, based on disability or religious observances, will be considered in accordance with applicable law and UTHealth policy. The University maintains affirmative action programs with respect to women, minorities, individuals with disabilities, and eligible veterans in accordance with applicable law.