Community Practice Manager - UT Physicians Bayshore Multispecialty Clinic
📁

Healthcare Support Services
💼

McGovern Medical School at UTHealth
📅







200001NZ

Requisition #
UTHealth - UT Physicians Bayshore Multispecialty Clinic is hiring a Practice Manager to join and lead their team of 26 employees! The Bayshore Multispecialty Clinic provides highly specialized procedures and services. Among the 18 specialist, services covered include OB, Cardiology, Endo, Dermatology, Gastro and patients are seen in the Pain Clinic. The clinic has over 2000 vists per month making it one of the higher performing Community Based Clinics.
The ideal candidate will have 4 years of experience managing a multispecialty clinic, understands front end and billing processes and has great customer service skills.
Position Summary:
Autonomously and independently directs and coordinates administrative and clinical services for one or more community clinic sites outside of the medical center area.
Position Key Accountabilities:
Patient Care & Clinical Operations—
Responsible for ensuring high quality patient care is provided.
Coordinates facility building needs by acting as the primary contact for the center interacting with building management.
Maintains confidentiality per HIPAA guidelines in regards to patient information.
Makes recommendations to increase efficiency, decrease costs, or improve daily operations.
Develop and implement a cost effective and efficient, internal operations system to handle patient volume and required documentation for regulatory agencies.
Maintains an environment that complies with OSHA regulations and employee safety.
Handles patient complaints and reviews quality assurance information relating to practice and patient care issues.
Resolves any operation or issues that may arise.
Monitors patient volumes, quality of care, and performance of staff to identify areas for improvement.
Maintains a clinical provider appointment schedules that effectively utilize personnel, space, and equipment that could include multi-modality specialties like XRAY, Ultrasound, PET, MRI and CT.
Oversees all clinic facilities and equipment management which includes maintaining a clean safe environment for clinical inspections by regulatory agencies.
Manages and coordinates the daily and monthly clinical scheduling IDX templates for each provider.
Other duties as assigned.
Financial & Personnel Management—
Responsible for the economical and efficient performance of the practice.
Prepares the annual budget for Department-level review and approval. Monitors budget variance reports and presents financial analysis as appropriate.
Manages the daily business operations including purchasing, and marketing.
Maintains the employee and patient incident report files.
Interact with administrative offices of the organization regarding the selection of training and monitoring of new staff to ensure continuity of operations.
Ensures that personnel are appropriately trained for the job duties they are assigned.
Manages Human Resource functions for the clinic under the direction of the UTH-assigned Department with regards to: recruiting and selection, hiring and termination, training, professional development, mentoring, counseling, performance evaluations, and salary planning.
Ensures accurate submission of time and leave requests, and verifies monthly payroll statements reflect submitted and approved time.
Produce all reports, manuals, and agendas, correspondence as directed by physicians and department administration on clinic volume, expense, and profitability.
Other duties as assigned.
Certification/Skills:
Proficient with Microsoft Office and Allscripts.
Excellent written and verbal communication skills.
Minimum Education:
Bachelor's degree or experience in lieu of education.
Minimum Experience:
Seven years of experience.
Four years experience managing a multispecialty clinic preferred.
Understands front end and billing processes and has great customer service skills.
Position: Full Time / Exempt / Semi-Monthly Pay Schedule
Location: 11476 Space Center Blvd, Houston, TX 77059
Physical Requirements:
Exerts up to 50 pounds of force occasionally, and/or up to 20 pounds of force frequently, and/or up to 10 pounds of force constantly to move objects.
Security Sensitive:
This job class may contain positions that are security sensitive and thereby subject to the provisions of Texas Education Code § 51.215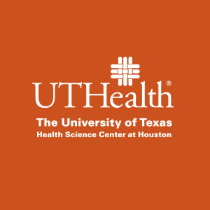 University of Texas Health Science Center at Houston (UTHealth)
Established in 1972 by The University of Texas System Board of Regents, The University of Texas Health Science Center at Houston (UTHealth) is Houston's Health University and Texas' resource for health care education, innovation, scientific discovery and excellence in patient care. The most comprehensive academic health center in the UT System and the U.S. Gulf Coast region, UTHealth is home to schools of biomedical informatics, biomedical sciences, dentistry, nursing and public health and the John P. and Kathrine G. McGovern Medical School. UTHealth includes The University of Texas Harris County Psychiatric Center, as well as the growing clinical practices UT Physicians, UT Dentists and UT Health Services. The university's primary teaching hospitals are Memorial Hermann-Texas Medical Center, Children's Memorial Hermann Hospital and Harris Health Lyndon B. Johnson Hospital.
UTHealth Benefits
UTHealth offers a comprehensive and competitive benefits package. For more information on our benefits programs please refer to the UTHealth Office of Benefits Website.
Equal Employment Opportunity Statement
UTHealth is committed to providing equal opportunity in all employment-related activities without regard to race, color, religion, sex, sexual orientation, national origin, age, disability, genetic information, gender identity or expression, veteran status or any other basis prohibited by law or university policy. Reasonable accommodation, based on disability or religious observances, will be considered in accordance with applicable law and UTHealth policy. The University maintains affirmative action programs with respect to women, minorities, individuals with disabilities, and eligible veterans in accordance with applicable law.